J.K. Rowling's new novel – The Casual Vacancy – to be released today, find out when
27 September 2012 at 02:27 GMT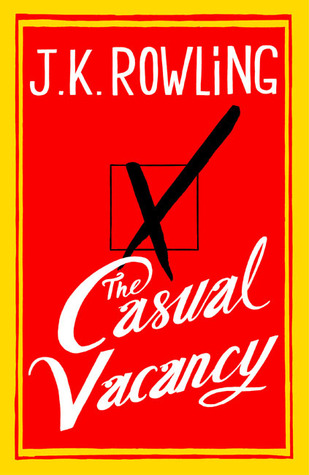 Five years after the publication of the final Harry Potter book, J.K. Rowling's new novel – a book for adults – will be published today.
The Casual Vacancy will be released at 8:00 AM in London: that's midnight in LA, 3:00 AM in New York and 5:00 PM in Eastern Australia. (Use this time zone converter to find out when that is for you.)
Set in the small English town of Pagford, the novel clocks in at 512 pages and has been described as, "blackly comic, thought-provoking, and constantly surprising". You can purchase the new novel over at Amazon.
And what of Harry's future? While Rowling has continued to dismiss suggestions of a return to the Potter universe, she did mention in an interview with the BBC that, "I have always left the door ajar because I'm not that cruel. If I had a fabulous idea that came out of that world, because I loved writing it, I would do it".
Click here for an RSS feed of this comments page.