Scholastic re-releasing 'Harry Potter' books with new cover art
22 February 2013 at 02:39 GMT
US publisher Scholastic will re-release the Harry Potter books this year with new cover art. The cover for book one – Harry Potter and the Philosopher's Stone (Sorcerer's Stone in the US) – has been the only new art revealed so far.
The re-release, planned for September, celebrates the 15th anniversary of the first US publishing run. The new covers, designed by artist Kazu Kibuishi, will, "depict 'a distinct and memorable moment' from that specific book. In the case of 'Sorcerer's Stone,' that moment is young Harry Potter walking with Hagrid down Diagon Alley."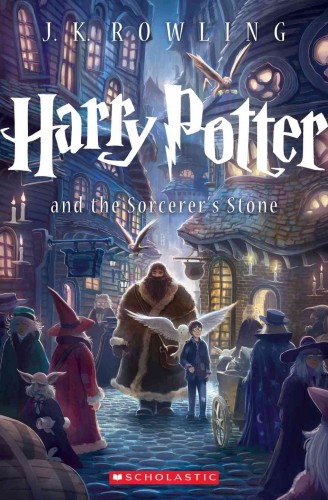 Click here for an RSS feed of this comments page.