News articles from October 2014
Warner Bros. confirms three 'Fantastic Beasts' films, penned by J.K. Rowling, directed by David Yates
16 October 2014 at 01:37 GMT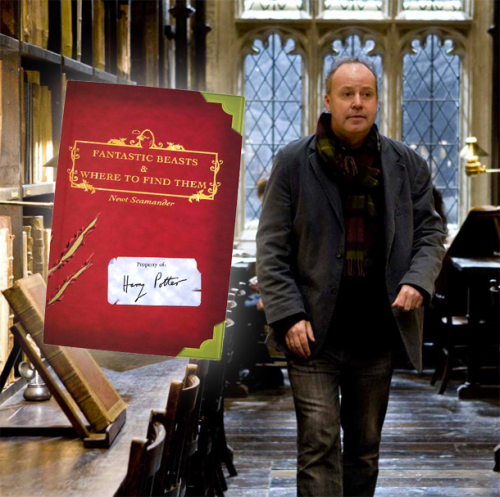 Warner Bros. today confirmed that at least three Fantastic Beasts spin-off films will be produced: the first released in 2016 and then in 2018 and 2020.
While J.K. Rowling will pen the screenplay, it has been revealed today that David Yates (director of Order of the Phoenix, Half-Blood Prince and both Deathly Hallows films) will direct. Producer David Heyman and various other members of the 'Potter' production crew will also return.
The Studio will release three pictures, in 2016, 2018 and 2020, based on best-selling author J.K. Rowling's original story and screenwriting debut, "Fantastic Beasts and Where to Find Them." Set in an extension of her familiar wizarding world, featuring magical creatures and characters inspired by Harry Potter's Hogwarts textbook and its fictitious author, Newt Scamander, "Fantastic Beasts" will be directed by David Yates, who directed the last four Harry Potter movies, and reunite the filmmaking team of David Heyman, J.K. Rowling, Steve Kloves and Lionel Wigram.
Fantastic Beasts and Where to Find Them (a fictional textbook in the 'Potter' universe) will follow the adventures of author Newt Scamander. J.K. Rowling teased fans last week with a Twitter anagram, revealing, "Newt only meant to stay in New York for a few hours. Circumstances ensured that he remained… for the length of a movie, anyway."