News articles from October 2015
Check out the first piece of artwork promoting 'Harry Potter and the Cursed Child'
23 October 2015 at 04:29 GMT
The first artwork for Harry Potter and the Cursed Child, J.K. Rowling's two-part Harry Potter play has been revealed.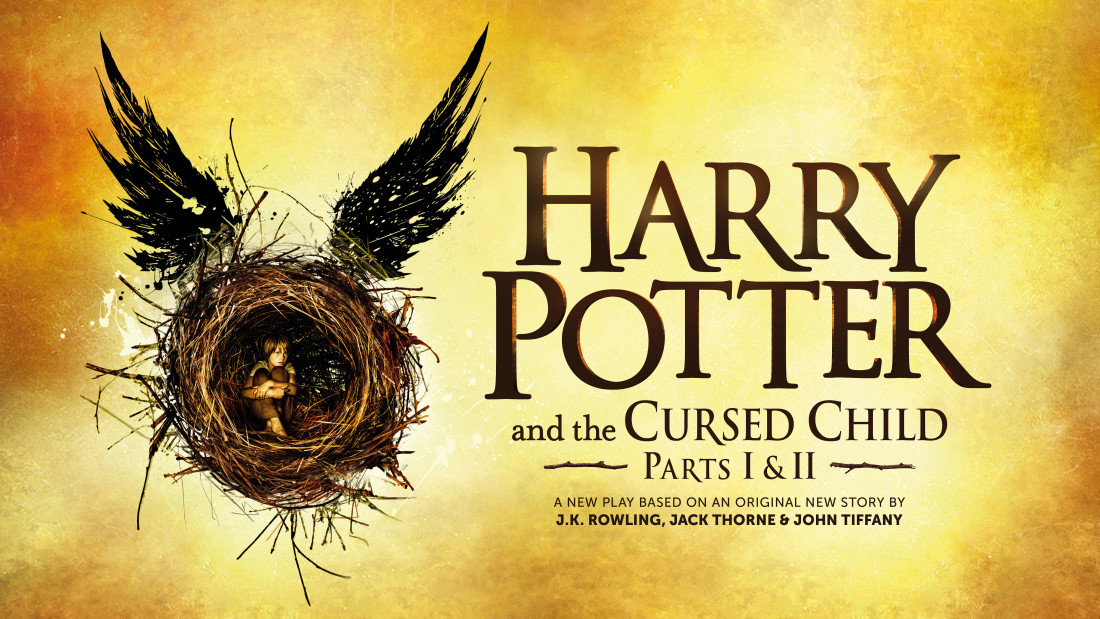 Jim Kay on designing the Harry Potter illustrated editions, Hogwarts castle, and scenes he's looking forward to
6 October 2015 at 12:00 GMT
Harry Potter Fan Zone recently had the chance to participate in a group interview with Jim Kay, the artist behind the gorgeous Harry Potter and the Philosopher's Stone illustrated edition, released today.
Jim is currently at work illustrating Harry Potter and the Chamber of Secrets, but took some time out to talk about bringing J.K. Rowling's words to life.
Always J.K. Rowling (AJKR): Were you influenced by previous Harry Potter illustrators/the films or did you veer away from both?
I'm a huge fan of both the books and the films. I thought the screen adaptations were a wonderful showcase of the best set design, product design, costume, casting, directing and acting their disciplines had to offer. I knew from the start that I'm competing to some degree with the hundreds of people involved in the visuals of the film. I remember watching the extras that come with the movie DVDs a few years back, and wondering how on earth you'd get to be lucky enough to work on the visuals for such a great project. To be offered the opportunity to design the whole world again from scratch was fantastic, but very daunting. I'd like to think that over the years lots of illustrators will have a crack at Potter, in the same way that Alice in Wonderland has seen generations of artists offer their own take on Lewis Carroll's novel. I had to make it my version though, and so from the start I needed to set it apart from the films. I'll be honest I've only seen a few illustrations from other Potter books, so that's not been so much of a problem. I love Jonny Duddle's covers, and everyone should see Andrew Davidson's engravings — they are incredible!
Magical Menagerie (MM): What was the most important detail for you to get right with your illustrations?
To try and stay faithful to the book. It's very easy when you are scribbling away to start wandering off in different directions, so you must remind yourself to keep reading Jo's text. Technically speaking though, I think composition is important — the way the movement and characters arrange themselves on the page — this dictates the feel of the book.
SnitchSeeker (SS): What medium do you use to create your illustrations?
I use anything that makes a mark — I am not fussy. So I don't rely on expensive watercolour or paints, although I do occasionally use them – I like to mix them up with cheap house paint, or wax crayons. Sometimes in a local DIY store I'll see those small tester pots of wall paint going cheap in a clear-out sale, and I'll buy stacks of them, and experiment with painting in layers and sanding the paint back to get nice textures. The line is almost always pencil, 4B or darker, but the colour can be a mixture of any old paint, watercolour, acrylic, and oil. Diagon Alley was unusual in that I digitally coloured the whole illustration in order to preserve the pencil line drawing. I'd recommend experimenting; there is no right or wrong way to make an illustration, just do what works for you!
The Daily Snitcher (TDS): Because each book is so rich in detail, what is your personal process when choosing specific images?
I read the book, then read it again and again, making notes. You start off with lots of little ideas, and draw a tiny thumbnail illustration, about the size of a postage stamp, to remind you of the idea for an illustration you had while reading the book. I then start to draw them a little bigger, about postcard size, and show them to Bloomsbury [UK publisher]. We then think about how many illustrations will appear in each chapter, and try to get the balance of the book right by moving pictures around, dropping or adding these rough drawings as we go. With Harry Potter and the Philosopher's Stone Bloomsbury were great in that they let me try all sorts of things out, different styles, concepts. Some I didn't think would get into the final book, but everyone was very open to new ideas. There was no definite plan with regards to how the book would look; we just experimented and let it evolve.