'Hallows' Filming in west Wales begins May 11th
23 April 2009 at 05:03 GMT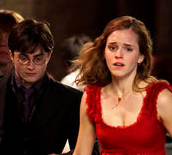 Last month, HPFZ reported that filming for Deathly Hallows's "Shell Cottage" scene would be filmed in west Wales. Specifically, it will be filmed from May 11th to May 15th in Pembrokeshire National Park.
However, some residents have worried that filming would be destructive to the beach, believing it could potentially lead to the beach's temporary closure in mid-May. In response, Warner Bros. has promised a maximum crew of 200 – which isn't a bad promise (the last public Deathly Hallows scene filmed which included over 400 extras).
In addition, Pembrokeshire council cabinet member Rob Lewis insisted that the benefits of filming (mainly tourism in the current economy) would outweigh any temporary disruption.
Click here for an RSS feed of this comments page.