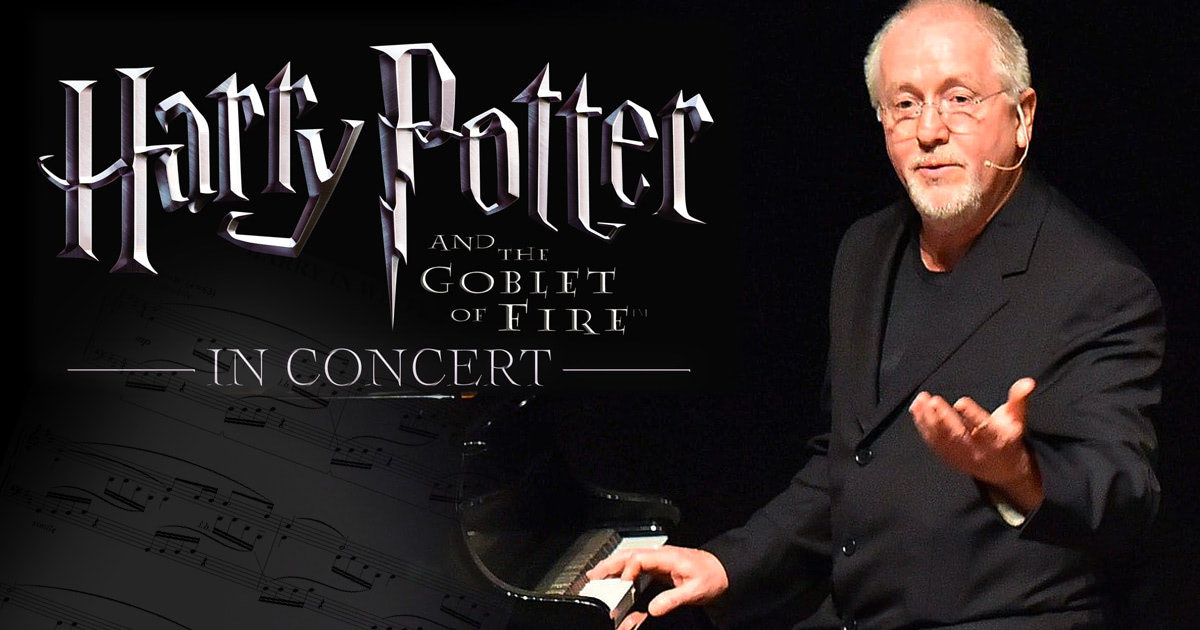 'In the case of Harry Potter's waltz, I heard the tune in my head. I was in the middle of a meeting with [Goblet of Fire director] Mike Newell and a number of other people and I heard the tune in my head. I grabbed a piece of my music editor's note paper, wrote some staves on it and then wrote the melody.'
In 2004, famed film composer John Williams — now with three Harry Potter film scores in his infinite and incredible repertoire — parted ways with the Wizarding World. Waving the musical baton for the fourth entry in the 'Potter' universe would be Scottish composer Patrick Doyle. More than a decade later, Doyle's Goblet of Fire score stands as an incredible musical addition to that universe: a rich score full of memorable melody, colour and unique orchestral opportunity. I recently had the pleasure of chatting to Patrick about his magical Harry Potter music.
***
Harry Potter Fan Zone (HPFZ): How did the involvement with director Mike Newell and the fourth 'Potter' film come about?
Patrick Doyle (PD): I worked with Mike Newell on two previous films: Donnie Brasco and Into the West. I'd also worked with one of the producers, David Baron, so he knew my work. That's the connection. When John Williams wasn't available, Mike asked me to come in and talk about it and that's how it happened.
HPFZ: Was the approach to composition different at all for a big fantasy piece like Harry Potter compared with a drama or historical piece?
PD: I'd already worked on a couple of bigger films and no matter what I'm doing — whether an animation film, a fantasy film — all stories are fantasies, strictly speaking. The first film I did with Mike Newell, Into the West, was full of magic. There was no magic that you could 'see', the magic was in the music. Mike needed to convey a sense of mystery and magic, so that was one of the reasons that he employed me. I could bring those qualities to the picture.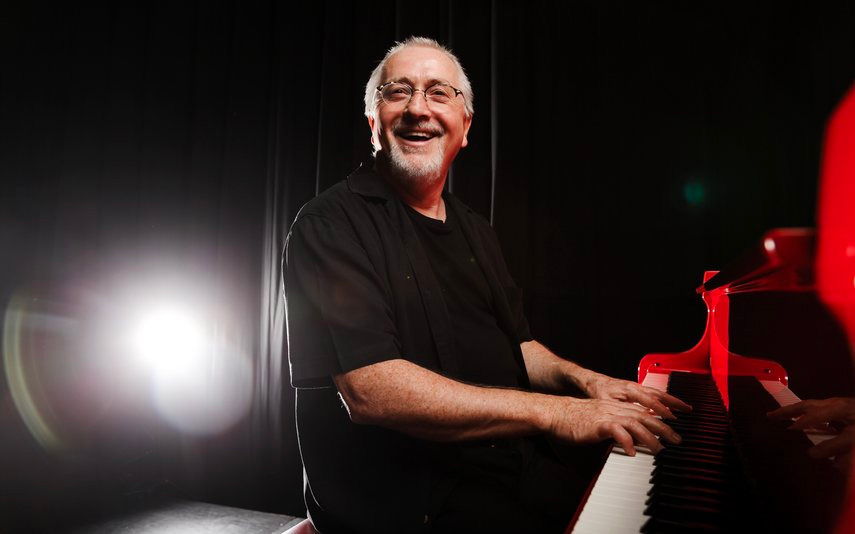 Goblet of Fire was actually a really interesting drama. It was a dark drama. The story was a lot darker than the previous three in the series and the characters had matured. There were lots of different elements: love, the Yule Ball, waltzes and foreign visitors from France, Bulgaria and Ireland. There was a rich tapestry of musical styles I could weave into it.
HPFZ: What I found so interesting about the fourth film was the quantity of diegetic music: the two waltzes, the brass march, the rock tunes that you provided string arrangements for and the underwater golden egg cue that I believe your daughter sang vocals on. Goblet of Fire is unique in that sense.
PD: There were two music opportunities for waltzes — Neville's Waltz and Potter Waltz. And then Harry in Winter. And working with Jarvis [Cocker] who I'd worked with before on Great Expectations. A lovely, lovely guy. He needed someone to do some string arrangements for his [Yule Ball rock songs], so that was lovely working with him again. He's a very nice guy.
My daughter Abigail has written lyrics and sung in the past for me. She did some chanting for the French Beauxbatons students and sang the mermaid lyrics. She also ended up doing the voice of Voldemort's snake. Two or three times her voice was used as the snake. It was a great opportunity to create an eclectic score and also interesting to change the harmonies under John Williams' Hedwig's Theme because it's a much darker story.
HPFZ: You were the first composer to come in after the three Williams scores. Was it hard to choose the places where you'd interpolate the Hedwig's Theme with your music and the places to twist it or play it in full voice?
PD: If you count it up it's actually less than a minute of John's theme and the rest is my music. It's literally the opening of the film and a little flight of the owl. So there's very little of John's theme there and I felt I was utilising it as was appropriate. There were so many new characters and different stories — there was very little related to the owl. You've got to be true to the script so it was literally thirty seconds or so of music in the end.
HPFZ: You mentioned Harry in Winter earlier. The Voldemort theme is very prominent too and those themes combine beautifully at the end. Do those 'good guy' and 'bad guy' themes come first and you work backwards from there?
PD: I believe the Voldemort theme came first of all, then Harry in Winter came later. I like to try and interweave these themes whenever I can. There isn't always the opportunity to be as intricate as you would like. Sometimes it's time against you, other times it might feel too 'smug' and get in the way. I'm very pleased with the end cue — the Voldemort cue — I'm really proud of that. Lots of people like Harry in Winter, but from a classical music standpoint [Voldemort] is a standalone piece of symphonic music that I'm rather proud of.
HPFZ: The little Harry in Winter reference when Harry wins that final battle in Voldemort is really nice.
PD: It's very operatic. I write very operatically.
HPFZ: Does that writing process usually start on a piano? Is that your instrument of choice?
PD: Yeah, I'm a reasonable pianist so I'll write mainly on the piano and then I'll need to orchestrate it. Sometimes I'll work on a string pad but usually I'll sit at the piano. Sometimes, in the case of Harry Potter's waltz, I heard the tune in my head. I was in the middle of a meeting with Mike Newell and a number of other people and I heard the tune in my head. I grabbed a piece of my music editor's note paper, wrote some staves on it, and then wrote the melody.
I also wrote in a taxi on the way into town the funny Hogwarts song. I wrote a round in my head in the car. I had two Hogwarts ideas and Mike loved them but he thought they're not quite quirky enough or crazy enough yet. I grabbed my moleskin notebook and wrote a melody. And then I thought I'll have a round of the four different houses. They can all sing one after another. It never made the picture but it's in the DVD extras. So I can write at the piano and write in my head away from the piano. Generally speaking I'll write at the piano and work out all the harmonies, but I do write away from the piano.
HPFZ: You mentioned you're thinking about orchestration when you're writing a melody. Take the Rita Skeeter theme for example — are you thinking there'd be pizzicato strings from the beginning or do you write melody and the texture comes later?
PD: In that particular scene the confined space [where Rita interrogates Harry] made me feel odd. It's very odd being interviewed in a cupboard and I thought I won't play [Harry] or [Rita], I'll play the pen. The pen makes it comical and whimsical and crazy so I said to Mike I think this should be from the point of view of that pen.
HPFZ: That's so interesting. The pen almost moves like a baton.
PD: That's right. If you watch the music it follows that pen like animation.
HPFZ: Were there any cues that were particularly difficult to write or went through many iterations before they arrived at their final form?
PD: Well, I can't remember [anything specific]. Half the music was never used in the picture. But there was never pressure. I would try things out and Mike would say, 'no' or 'great idea' or maybe 'there's no time for that one, we'll have to cut it'. But there was never 'oh my goodness' real pressure. The only pressure that I had on the picture was self imposed. Nothing to do with Mike. It was a very relaxed process and he's a very enthusiastic director. He loved my ideas. When you hear the opening strings that's a [reference] to [Barty Crouch Jr.'s] tongue coming in and out of the mouth like a lizard or snake. That appears throughout whole thing. You build a visual library up in your head and turn it into a musical representation. It's like a kaleidoscope of ideas that become part of your palette.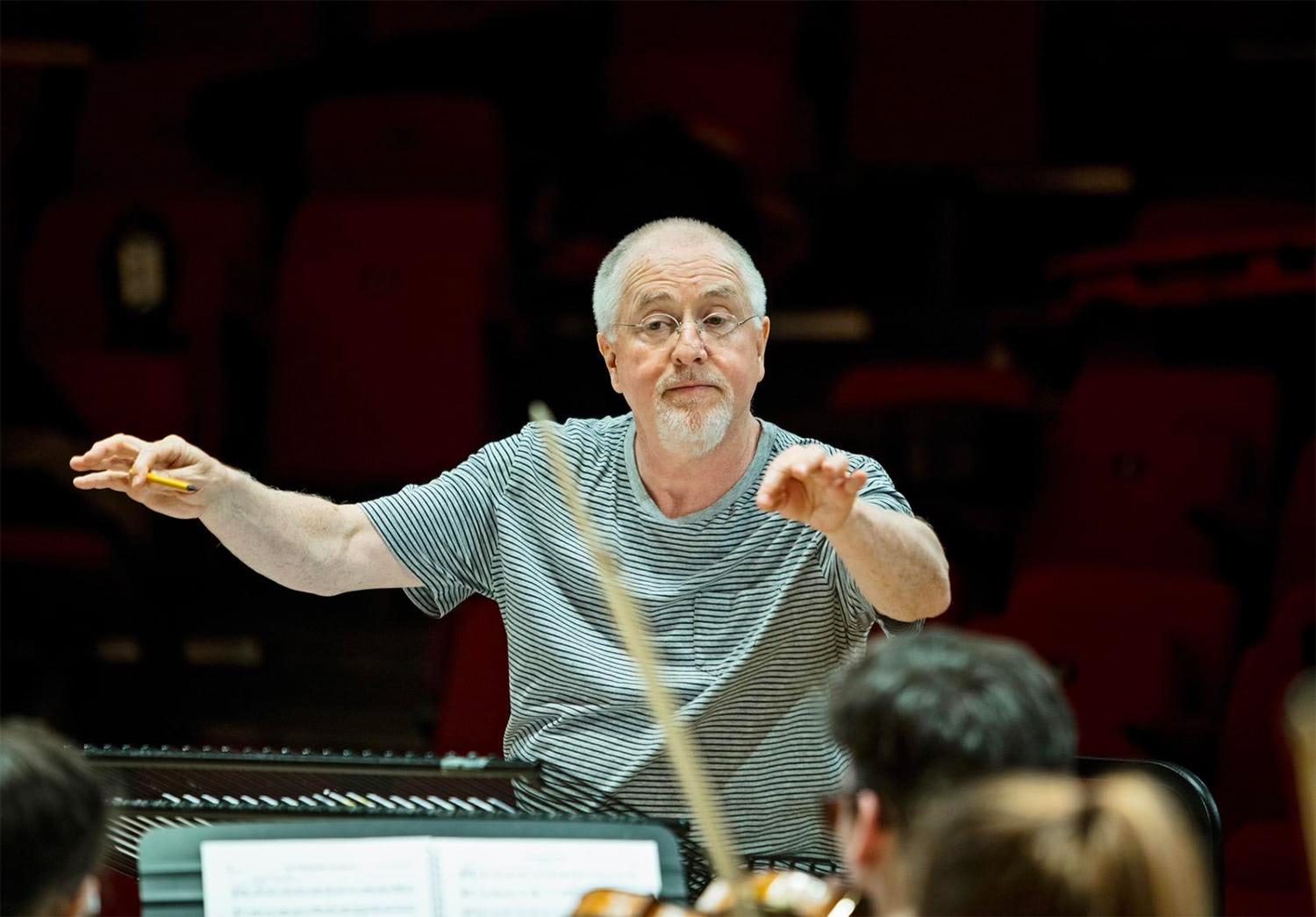 HPFZ: Do you have some say in the soundtrack presentation? Some of my favourite cues are Fleur's foxtrot which isn't on the soundtrack, and there's a nice little major-scale melody when they're taking the Portkey to the World Cup that's not on the album.
PD: It's very difficult. I'm the one who chooses unless specifically the director [asks], but they never do. Very often I'm constrained by the amount of time you've got on there. You have a difficult choice to make as to what is going to end up on the album. Sometimes the melody isn't long enough or won't sustain a standalone track. In the case of Harry Potter there was too much music to fit onto a CD without it being a double CD.
HPFZ: A good problem to have I suppose!
PD: Yeah! It was difficult.
HPFZ: From a technical perspective do you write a concert arrangement for those pieces that might be different to what we hear in the film? Harry in Winter comes to mind.
PD: Sometimes that happens, yes. Harry in Winter appears for a very short moment while [Harry's] up in the tower. Producer David Heyman particularly loved it. I thought I'd make it into a standalone piece and wrote it on its own. It's become a very popular piece of music that's played all the time. I knew when I wrote it that it was going to be a popular thing. It's not often you can tell, but I thought people would like this. I could tell by the producer's reaction. This melody will have legs.
HPFZ: When I heard Harry in Winter played by the Sydney Symphony Orchestra recently it was an absolute highlight. There's nothing like hearing a live orchestra.
PD: Well I'm very envious! If it ever comes back [to Australia] I may come over. What's interesting about Harry in Winter — and the score — is that there was a very literal adaptation done of the orchestration. What you hear in the soundtrack is in fact what you can hear on the stage. At lot of film music has to be readapted for live concerts but I write music 95% of the time that can be played in concert. Fortunately that's how I write.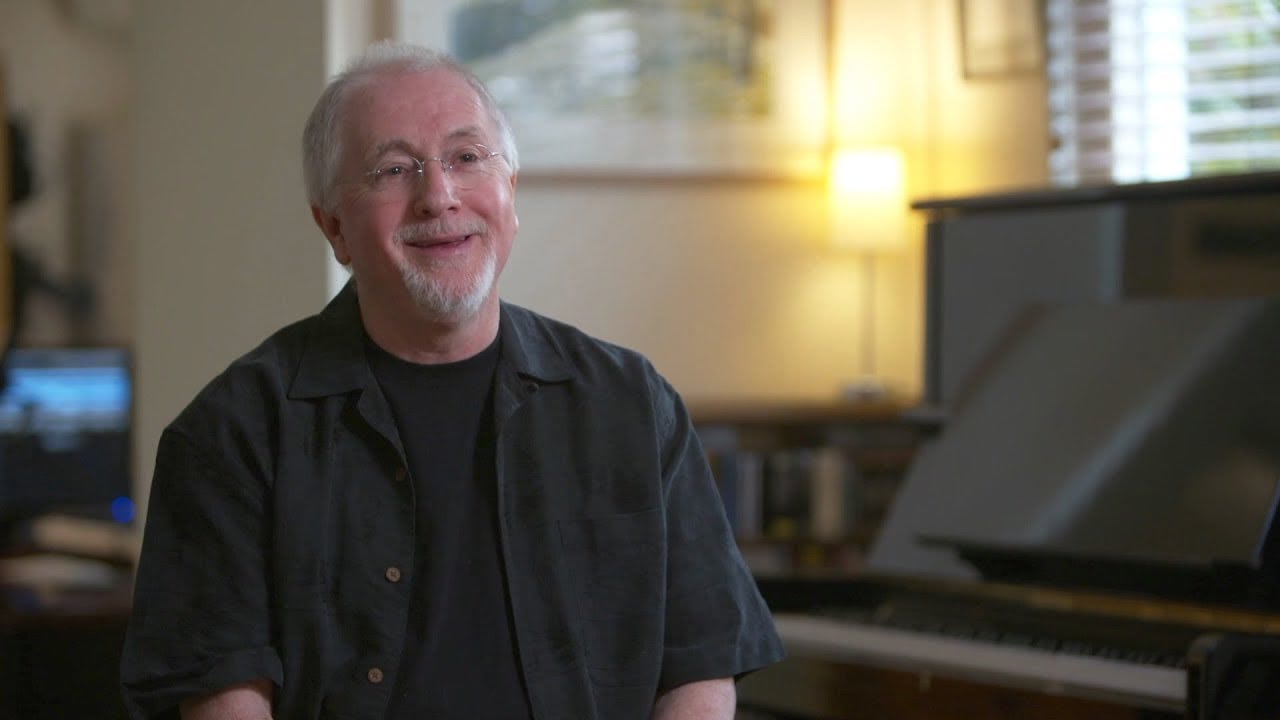 HPFZ: Did you have the chance to follow Harry's musical journey after Goblet of Fire?
PD: No, to be honest. Unfortunately I'm a very busy composer and I do concerts as well, so there's no time really to keep your eye on things. You do your job and your best and move on and wish the following composers the best of luck with the series. No disrespect to the other composers, I've just got other work.
HPFZ: Well, it's been a decade-long dream for me to be able to break the score down with you and talk about the musical processes. Congratulations again on a wonderful job.
PD: You're very welcome. I'm very proud of this score. I really delved into some very modern harmonies and it gave me a wonderful opportunity and Mike was great. He gave me a wonderful opportunity to experiment. Especially the Voldemort cue at the end — it's a nine-minute cue. And the underwater cue. It follows the action in a very operatic way. It was a real opportunity to write contemporary symphonic and contemporary concert music. It's a very symphonic score. I'm glad you like it because I enjoyed writing it.
***
Fans of Patrick's music can hear his Harry Potter score performed to film by a live orchestra as part of the Harry Potter Film Concert Series. For more information and tour dates, click here.