While writing the Harry Potter books, J.K. Rowling periodically recognised some of her favourite fan sites on her official website. Over the years she awarded only eight prestigious 'Fan Site Awards'. Harry Potter Fan Zone was the recipient in 2007, the year the final 'Potter' book was published.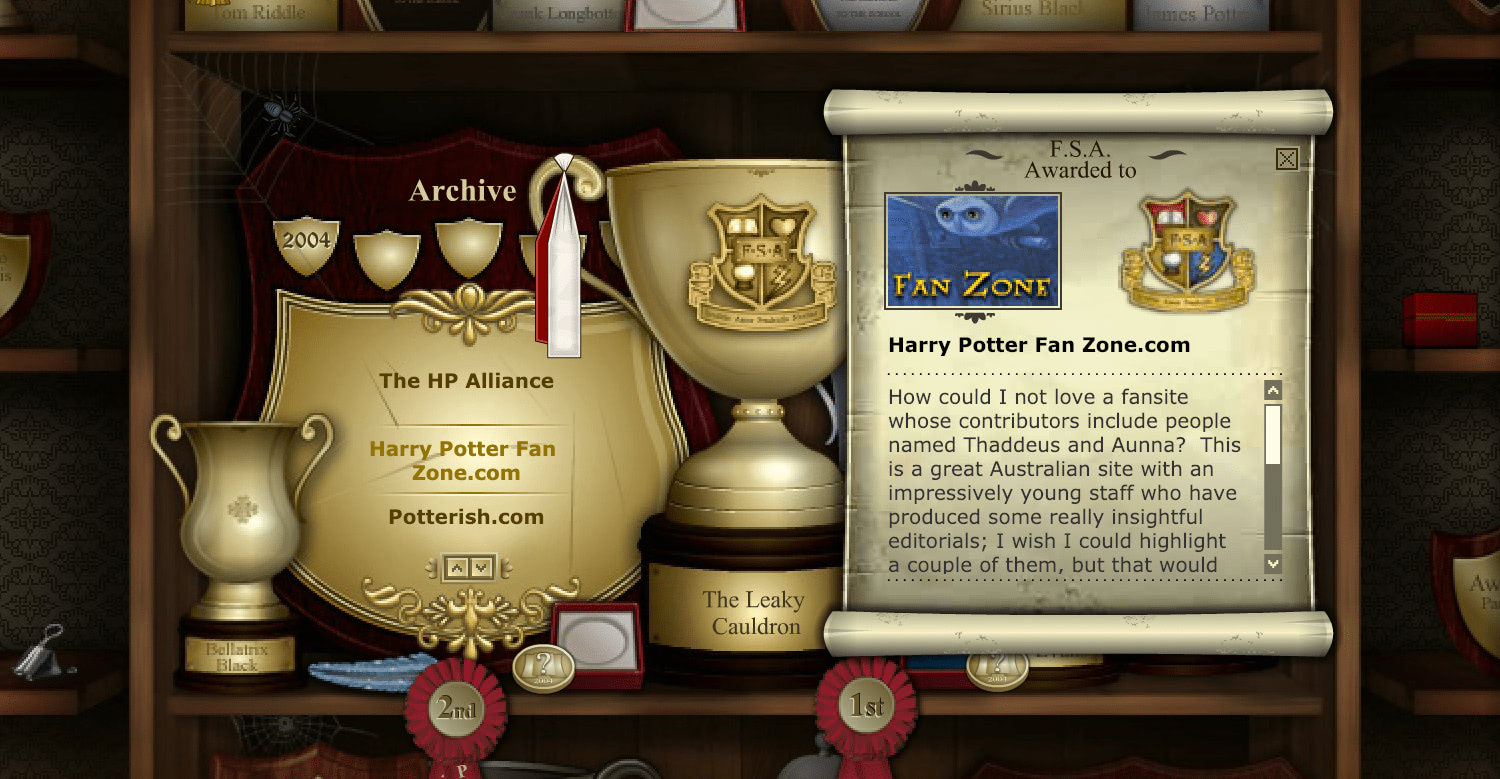 Since the publication of her later novels, J.K. Rowling's official website has been revamped and the original 'Potter' content is no more. Archived above is a screenshot of the website as it was back in 2007 and the lovely message Jo wrote about Harry Potter Fan Zone. We've also archived our news article from the (totally surreal) day of the announcement.
Of Harry Potter Fan Zone, J.K. Rowling said:

"How could I not love a fansite whose contributors include people named Thaddeus and Aunna? This is a great Australian site with an impressively young staff who have produced some really insightful editorials; I wish I could highlight a couple of them, but that would be waaaay too revealing. If you head over to FAQs, however, you will see some of the open letter questions answered (at long last, yes, I know… but I had to finish "Deathly Hallows" first).
So congratulations and thanks, Andy, to you and all your talented colleagues." – J.K. Rowling, May 2007