Between 2001 and 2011, four composers brought us nearly ten hours of music to underscore the Harry Potter films. There's melody for characters, for action, for loss and for love, and we're going to attempt to whittle (or should that be whistle?) that list down to the most memorable top five.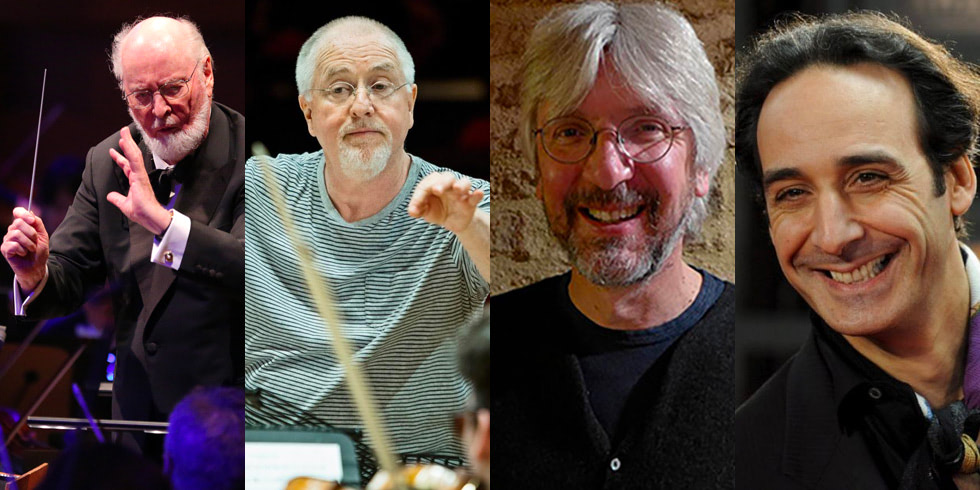 A quick note (get it?): for variety (and because it'd be a foregone conclusion otherwise) we're omitting John Williams' signature composition, Hedwig's Theme, from the list.
5. Lily's Theme (Alexandre Desplat)
This haunting melody is Alexandre Desplat's signature theme used throughout Harry Potter and the Deathly Hallows: Part 2. We hear a soft choral version of the theme as the film opens, and probably the best rendition during Dragon Flight.
4. Buckbeak's Flight (John Williams)
Harry Potter and the Prisoner of Azkaban brought with it a horde of new (and orchestrally diverse) music, once again by famed composer John Williams. One of the standouts of the score is Buckbeak's Flight, the soaring melody heard as Harry rides across the Hogwarts lake on Buckbeak the Hippogriff.
It's equal parts gorgeous and powerful, beginning with bombast Japanese drums as Buckbeak gallops off at great speed.
3. Fawkes the Phoenix (John Williams)
The year is 2002, the film is Harry Potter and the Chamber of Secrets, and the composer is once again the legendary John Williams (with additional arrangements by William Ross). Fawkes the Phoenix is Williams' main theme for the film — titled after Dumbledore's majestic bird.
Like many of John Williams' musical creations, this theme is ridiculously catchy. Sung by the entire orchestra as Harry and co. escape the Chamber of Secrets with Fawkes, this piece is bound to induce goosebumps.
2. Harry in Winter (Patrick Doyle)
Daniel Radcliffe called Harry in Winter one of his favourite musical pieces from the Harry Potter film series. Patrick Doyle's achingly beautiful love theme from Harry Potter and the Goblet of Fire is heard when Harry visits the owlery to ask Cho Chang to the Yule Ball. She rejects him, while the theme evokes pain, yearning, angst — you name it.
The melody is interwoven with Doyle's "bad guy theme" during Voldemort, when Harry and Voldy lock in Priori Incantatem. This theme, of course, triumphs.
1. A Window to the Past (John Williams)
Picking just one track to take the title of best Harry Potter song was no easy task, but we've given that honour to Harry Potter and the Prisoner of Azkaban's A Window to the Past. Director Alfonso Cuarón and composer John Williams made a conscious effort to produce a darker, more medieval score for the third 'Potter' film.
Its centrepiece is A Window to the Past, also known as the 'bridge' theme. It's such an emotional melody, underscoring the loss of Harry's parents and his struggle to come to terms. The theme takes full flight in Finale when Sirius escapes on Buckbeak. It's really an amazing piece of music.
Honourable mentions
As someone who's grown up listening to the HP scores on repeat, this was a tough list to compile. There are a number of tracks worthy of an honourable mention, in order of composition: Harry's Wondrous World (Williams), Aunt Marge's Waltz (Williams), Voldemort (Doyle), Professor Umbridge (Nicholas Hooper), Slughorn's Confession (Hooper), Farewell Aragog (Hooper), Journey to the Cave (Hooper), Polyjuice Potion (Desplat), Lovegood (Desplat) and Statues (Desplat).