'Deathly Hallows: Part 1' score track names revealed
25 October 2010 at 07:04 GMT
The track titles for Alexandre Desplat's Harry Potter and the Deathly Hallows: Part 1 score have been published online. You can pre-order the soundtrack at Amazon. A limited edition release will also be available in December.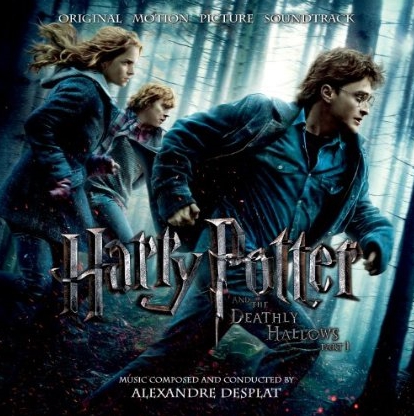 Obliviate
Snape to Malfoy Manor
Polyjuice Potion
Sky Battle
At The Burrow
Harry and Ginny
The Will
Death Eaters
Dobby
Ministry of Magic
Detonators
The Locket
Fireplaces Escape
Ron Leaves
The Exodus
Godric's Hollow Graveyard
Bathilda Bagshot
Hermione's Parents
Destroying the Locket
Ron's Speech
Lovegood
The Deathly Hallows
Captured and Tortured
Rescuing Hermione
Farewell to Dobby
The Elder Wand
Click here for an RSS feed of this comments page.