'Deathly Hallows: Part 1' Blu-ray and DVD out April 11
23 January 2011 at 01:20 GMT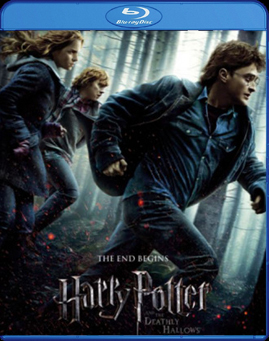 Harry Potter and the Deathly Hallows: Part 1 will be released on Blu-ray and DVD on April 11 of this year.
Additionally, the BBFC is reporting that the home video release will include nearly one hour of new material (including deleted scenes and featurettes).
The deleted scenes run:
The Burrow's Shed: Ron discusses radios with Mr. Weasley
The Dursley House: Harry and Aunt Petunia as they leave house
The Dursley House: Harry and Dudley shake hands
The Granger House: Death Eater searches deserted house
Ministry Of Magic Lifts: Harry tells Arthur he's being tracked
Tent: Trio discuss destroying the locket
Rabbit chase in the forest
Montage: Ron and Hermione skimming stones
Other behind-the-scenes features include a number of "focus points", which you can read about at this link.
There will also be a first-look at Deathly Hallows: Part 2 among the extra material.
Click here for an RSS feed of this comments page.