News articles from December 2013
Ten years later…
22 December 2013 at 12:56 GMT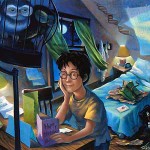 On 22 December 2003, ten years ago to the day, Harry Potter Fan Zone came online. It looked a little something (actually, a lot something) like this.
I was – at the time – a bored fourteen year–old looking for something to do over the Australian summer holiday break. And here we are today: two books, six movies, and a decade of digging up Harry Potter news and rumours later.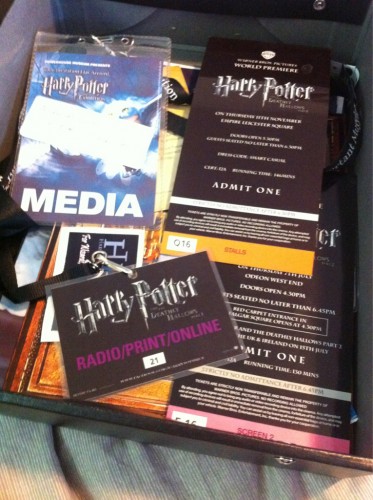 I never imagined that a little pet-project conceived in my bedroom would lead to such awesome opportunities: being featured on the front–page of my local paper, attending the Goblet of Fire premiere in New York City and the Order of the Phoenix premiere in Los Angeles at the invitation of Warner Bros. and twice visiting Leavesden Studios to watch filming on movies six and seven while interviewing the cast and crew.
Plus a bunch more cool stuff (I won't forget eating lunch opposite Alan Rickman in full Snape get–up anytime soon).
Of course, my highlight of this whole little adventure was hearing that Harry Potter author J.K. Rowling was a fan of the website and reading the lovely thank–you she gave us on her official website.
So thank you to everyone who's contributed to this website over the past ten years and, of course, to everyone who's given it a visit. I hope you've had as much fun following Harry Potter Fan Zone (yes, I do wish I'd come up with a better name all those years ago) as I've had running it.
Bloomsbury releasing full-colour editions of entire 'Harry Potter' series starting in 2015
6 December 2013 at 09:12 GMT
Update: See more art from the first illustrated edition
Bloomsbury today announced that they will publish full–colour editions of all seven Harry Potter novels illustrated by artist Jim Kay. The first book in the series, Harry Potter and the Philosopher's Stone, will be released in 2015.
Jim Kay, winner of the 2012 Kate Greenaway Medal, will illustrate all seven books in full-colour and design the new book jacket image as well as the inside artwork. A lifelong Harry Potter fan, Jim Kay says: 'From my point of view it is, without doubt, the commission of a lifetime …to design the characters, the clothing, the architecture and landscapes to possibly the most expansive fantasy world in children's literature, well let's just say I'm extremely excited about it. However, I am also mindful of the huge responsibility this represents. I want to make sure I do the best job I possibly can.'
You can see more of Jim's illustrations over at his official website.