Job Opportunities: Content Editor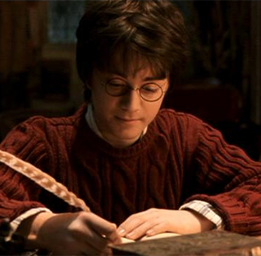 Basic information
– Job title: Content editor
– Posted: 19 July 2009
– Closes: 2 August 2009
– Number of openings: 5
– Volunteer position (no pay)
– Commitment: 3 pages per week

Purpose
– Harry Potter Fan Zone's content editors are responsible for updating and creating the site's content pages, excluding news and editorials. In other words, they are responsible for updating all pages that fall under the info and fans buttons along the top navigation bar. Pictures and videos will be updated by our multimedia/news team.
Time commitment

– Content editors should aim to update at least two existing pages per week and create at least one brand new page per week.
Ideal skills and characteristics
– The ideal applicant will have strong research skills; some familiarity with WordPress blogging sofware; basic photo editing skills; excellent writing skills and impeccable syntax. Applicants with some or all of these skills and characteristics are much more likely to be considered for the job.
Additional notes
– Any questions regarding the job descriptions should be sent to Andy (webmaster) via the contact form.
– We're very flexible regarding what you write and update. If you have a specific area you'd like to work on (character biographies, movie information, magical creates, etc.) then please let us know. Many of our pages require a refresh (with post-book seven info), and there are many, many possibilities for new info pages. Remember: content is what keeps the site fresh and interesting.
– This job description is not meant to be exhaustive. Rather, its purpose is to provide you with a brief overview of the job.
– Don't fret if you're unsure about any of the above points (what to write, referencing, using WordPress, and so on). We'll teach you everything you need to know!
– Above all else, working at Harry Potter Fan Zone should be fun! We run this website because we love the Harry Potter series, and love keeping readers up-to-date with everything HP.