Job Opportunities: Editorialist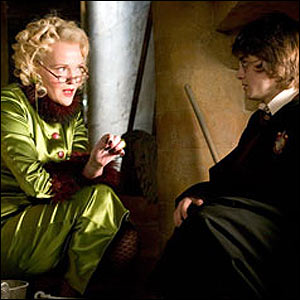 Basic information
– Job title: Editorialist
– Posted: 19 July 2009
– Closes: 2 August 2009
– Number of openings: 3
– Volunteer position (no pay)
– Commitment: 1 article per week
Purpose
– Editorialists are responsible for writing editorials/articles for the site. We really like the idea of columns, so the role of the editorialist would be to write a weekly article for a column on the site. We're flexible about the topic – the column could be about canon information and theories or even Harry Potter's impact on society. It's up to you!
Time commitment

– One substantial article per week (roughly 500 words minimum).
Ideal skills and characteristics
– The ideal applicant will have experience writing articles; some familiarity with WordPress blogging software; excellent writing skills and impeccable syntax. Applicants with some or all of these skills and characteristics are much more likely to be considered for the job.
Additional notes
– Any questions regarding this job should be sent to Andy (webmaster) via the contact form.
– We're very flexible regarding what you write about. Originality is everything.
– This job description is not meant to be exhaustive. Rather, its purpose is to provide you with a brief overview of the job.
– Don't fret if you're unsure about any of the above points (what to write, referencing, using WordPress, and so on). We'll teach you everything you need to know!
– Above all else, working at Harry Potter Fan Zone should be fun! We run this website because we love the Harry Potter series, and love keeping readers up-to-date with everything HP.