Actor Johnny Depp has spoken publicly for the first time about his involvement in the Harry Potter series, playing dark wizard Gellert Grindelwald in both Fantastic Beasts and Crimes of Grindelwald. Chatting to Entertainment Weekly, Depp spoke of his love for the 'Potter' series, bringing the character of Grindelwald to life, and controversies surrounding his casting.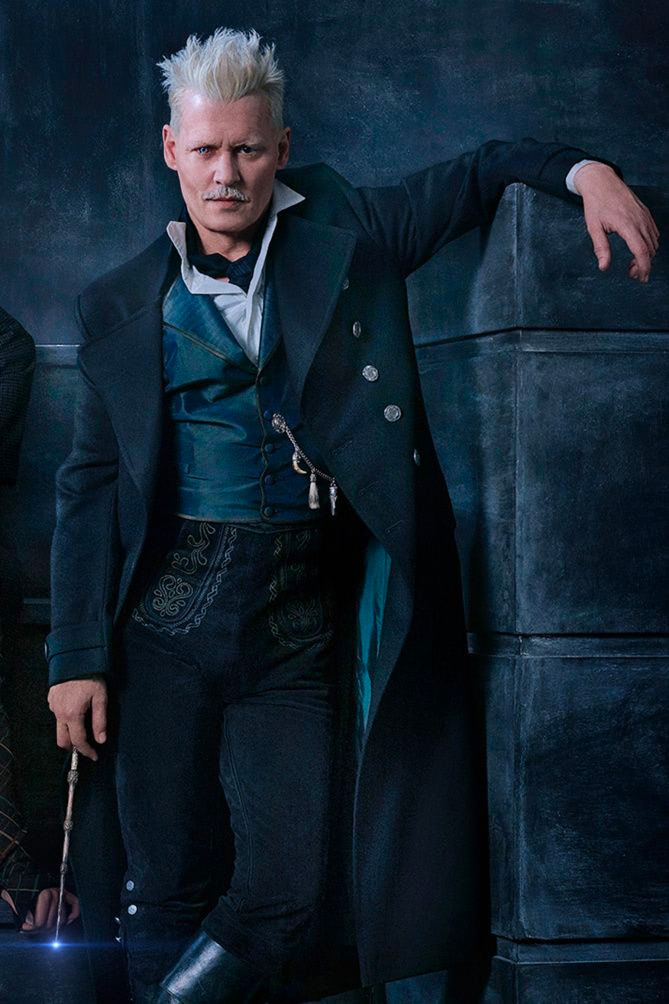 Were you a Harry Potter fan at all before all this?
I read the books when my kids were smaller and watched the films with them. The books were superb. What J.K. [Rowling] delivered is really a difficult thing to do as a writer — to create a whole new universe and a set of rules. And you pick it up in one fell swoop in the first book and first film. It's a whole lot of information and I was amazed — you never felt like you were being slathered with exposition or being condescended to. It's good literature and great writing in its own right.
You're known for having a hand in creating your characters. We only got to see him briefly in the first film, did you have any say in his initial appearance?
I had an image in my head of the guy. The beauty of J.K. and of Yates is they put trust in me to a degree. J.K. and I had some really nice talks and I had some ideas and she just said, "I can't wait to see what you do with him." It was beautifully left as this open gift.
Another controversy surrounded your participation in the film. The director, studio, and Rowling issued statements of support. What was that like for you, and is there anything you'd say to fans on the fence about seeing the film?
I'll be honest with you, I felt bad for J.K. having to field all these various feelings from people out there. I felt bad that she had to take that. But ultimately, there is real controversy. The fact remains I was falsely accused, which is why I'm suing the Sun newspaper for defamation for repeating false accusations. J.K. has seen the evidence and therefore knows I was falsely accused, and that's why she has publicly supported me. She doesn't take things lightly. She would not stand up if she didn't know the truth. So that's really it.
Read the full interview over at Entertainment Weekly.