Stanislav Ianevski (Viktor Krum) talks about 'Harry Potter' love triangle cut from 'Deathly Hallows'
3 November 2016 at 06:28 GMT
Stanislav Ianevski, the Bulgarian actor who played Quidditch superstar and Durmstrang student Viktor Krum in both Harry Potter and the Goblet of Fire and Harry Potter and the Deathly Hallows: Part 1, recently spoke to Entertainment Weekly about his roles in the 'Potter' films.
Interestingly, Ianevski spoke of a "love triangle plot", conceived by director David Yates, and not present in the Deathly Hallows book.
Says the actor, "[the director] invented a new story that wasn't in the books, a love triangle between Viktor Krum, Hermione, and Ron … but that was cut out of the film because it obviously didn't fit with all the horrible things that happen in the last book."
Ianevski goes on to talk about a dance scene at the wedding: "We did a new dance scene, I sort of stole [Hermione] from Ron. … She remembered our old times, Viktor was acting like a gentleman again, happy to see her, she was happy to see him. Ron was sitting on the side, was jealous, and then Viktor took her to the dance floor."
And how would the love triangle have ended? Victory for Bulgaria? The actor jokes, "Viktor would obviously win and then live happily on forever with Hermione".
You can listen to Ianevski's interview through EW's Binge podcast, which also includes an interview with 'Potter' costume designer Jany Temime, by clicking here.
Johnny Depp will reportedly play Gellert Grindelwald in the 'Fantastic Beasts' series of 'Harry Potter' films
2 November 2016 at 02:00 GMT
Deadline is reporting that Hollywood actor Johnny Depp will join the cast of the second Fantastic Beasts and Where to Find Them film in a "co-starring role". Depp reportedly has a "tiny" role in the first Fantastic Beasts film, released later this month, with rampant speculation that he will play dark wizard Gellert Grindelwald.
Depp is of course famous for his engrossing character roles in films such as Pirates of the Caribbean, Charlie and the Chocolate Factory, Sweeney Todd and Alice in Wonderland. 
J.K. Rowling announced last month that the Fantastic Beasts series would span a total of five films, and director David Yates confirmed that a plot involving a young Dumbledore and his friendship turned rivalry with dark wizard Gellert Grindelwald will feature heavily.
Grindelwald is of course famous to 'Potter' fans for his role in Harry Potter and the Deathly Hallows, where we learned about his childhood relationship with Albus Dumbledore, their desire to find the Deathly Hallows, and their ultimate rivalry. This culminated in Dumbledore's defeat of the dark wizard in 1945. Grindelwald was played by actor Jamie Campbell Bower in the Deathly Hallows films.
We don't know yet how heavily a Dumbledore/Grindelwald plot will be woven into the first Fantastic Beasts film, but this poster released by Warner Bros. hints at a connection between Graves, Director of Magical Security at MACUSA (Colin Farrell) and the Deathly Hallows symbol (the wand, stone and cloak).
The report also notes that Yates will return to direct the second installment, and Eddie Redmayne will reprise his role as magizoologist Newt Scamander. The second film is due to hit cinemas in November 2018, and will begin shooting next year.
Range of 'Harry Potter' chibi plush toys to be released this year, more to come in 2017
1 November 2016 at 02:39 GMT
A collection of Harry Potter Japanese chibi plush toys will soon be available internationally, thanks to Huckleberry, who also let us know about the release.
According to the press announcement, "the initial release will consist of Harry Potter and Hedwig the owl as 8" plush and a 5" beanie plush line consisting of Harry Potter, Hermione Granger, Ron Weasley, Draco Malfoy, Dobby and Hedwig the owl. More lines will be released in 2017."
"Muggles will be able to find the Harry Potter plush in limited quantities at the following retail locations this holiday season, beginning around Thanksgiving: Hot Topic, Barnes & Noble, GameStop, Books-A-Million and Toys R Us."
You can get your hands on one of these plush toys by clicking here.
Looking for 'Potter' themed Christmas gifts? We've got you covered.
Tags:
Pictures
,
Toys
-
Comments Off

on Range of 'Harry Potter' chibi plush toys to be released this year, more to come in 2017
-
Permanent Link
Hot Topic to release 'Fantastic Beasts' inspired clothing collection
1 November 2016 at 01:20 GMT
The folks over at Hot Topic have let us know about their upcoming Fantastic Beasts and Where to Find Them clothing collection. Featured designs from the collection, "were crafted to illuminate a 1920's flair that is emblematic of the film's characters".
The collection will hit stores on 8 November, and includes clothing modelled on outfits worn by Newt Scamander (Eddie Redmayne), Tina Goldstein (Katherine Waterston), Queenie Goldstein (Alison Sudol) and Seraphina Picquery (Carmen Ejogo).
The clothing will also feature a unique "wand pocket", because who doesn't carry a wand with them at all times? Items in the collection include:
Guys Newt Scamander Coat, $79.90
Guys Symbols Woven, $44.90
Tina Goldstein Pin-Up Dress, $59.90
Queenie Goldstein Coat, $99.90
Queenie Goldstein Flapper Dress, $69.90
Seraphina Picquery Off-The-Shoulder Dress, $89.90
Symbol Skater Dress, $54.90
Fantastic Beasts Sharkbite Top, $32.90
MACUSA (Magical Congress of the USA) Burnout Raglan, $28.90
Styles are available in XS – 3X for guys and XS-2X, with plus in select styles for girls, and will be available from 8 November.
Looking for 'Potter' themed Christmas gifts? We've got you covered.
Want to go to the 'Fantastic Beasts and Where to Find Them' premiere in New York or London?
31 October 2016 at 05:12 GMT
Back in 2011, we wrote a post about the premiere events for Harry Potter and the Deathly Hallows: Part 2. It outlined a bunch of details about the two premieres (in New York and London), and included a roundup of competitions fans could enter to win tickets.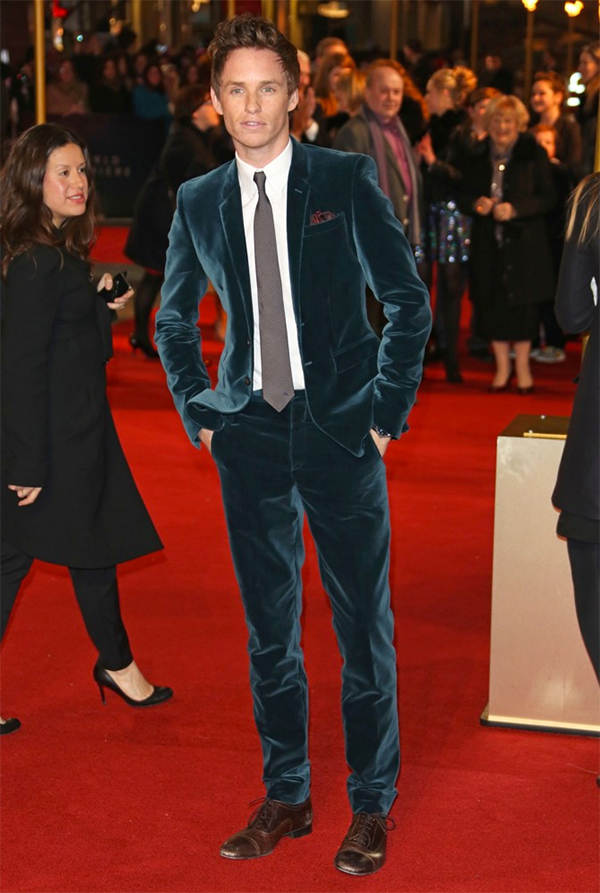 The release of Fantastic Beasts and Where to Find Them is just around the corner, and we're once again going to summarise the ways you can win tickets and walk the red carpet. Read on to find out more.
Where will they be held?
The world premiere will take place in New York City on Thursday 10 November 2016 at Alice Tully Hall, Lincoln Center, and the London premiere will take place on Tuesday 15 November 2016 in Leicester Square.
Which stars will be going?
At the New York world premiere, Eddie Redmayne (Newt), Katherine Waterston (Tina), Dan Fogler (Jacob), Alison Sudol (Queenie), Ezra Miller (Credence), Jon Voight (Henry Shaw), Carmen Ejogo (Seraphina), Ron Perlman (Gnarlack), Zoë Kravitz. and Faith Wood Blagrove (Modesty), director David Yates, composer James Newton Howard and other crew will be in attendance.
Is it free to turn up and watch the stars?
Yes! It's completely free to turn up and watch the stars arrive. You'll need to get there fairly early to get close to the barriers (we've heard stories of super keen fans camping out days in advance) to have a chance of obtaining autographs and photos.
Check out some of our photos from the Los Angeles premiere of Order of the Phoenix in 2007 and the London premiere of Deathly Hallows: Part 1 in 2010 to get an idea of how things will look on the day.
How can I walk the red carpet and attend the premiere screening?
Warner Bros. invite cast and crew, special guests and members of the press to see the premiere screening. Don't fret however, there are always competitions run in the months leading up to the premiere event allowing fans the chance to win tickets.
We'll collect links to as many of these competitions as we can find and outline them for you below:
Want more?

We'll be updating this post as we hear more information about the premiere events and receive any info about competitions, so bookmark this page and check back regularly!
Also, we'll be sure to let you know of any updates to the page via Twitter (we're @hpfz), so be sure to follow us for the latest info and competition news.