'Chamber of Secrets' illustrated edition cover artwork revealed
30 March 2016 at 22:11 GMT
The cover artwork for the Harry Potter and the Chamber of Secrets illustrated edition, available in October, has been revealed: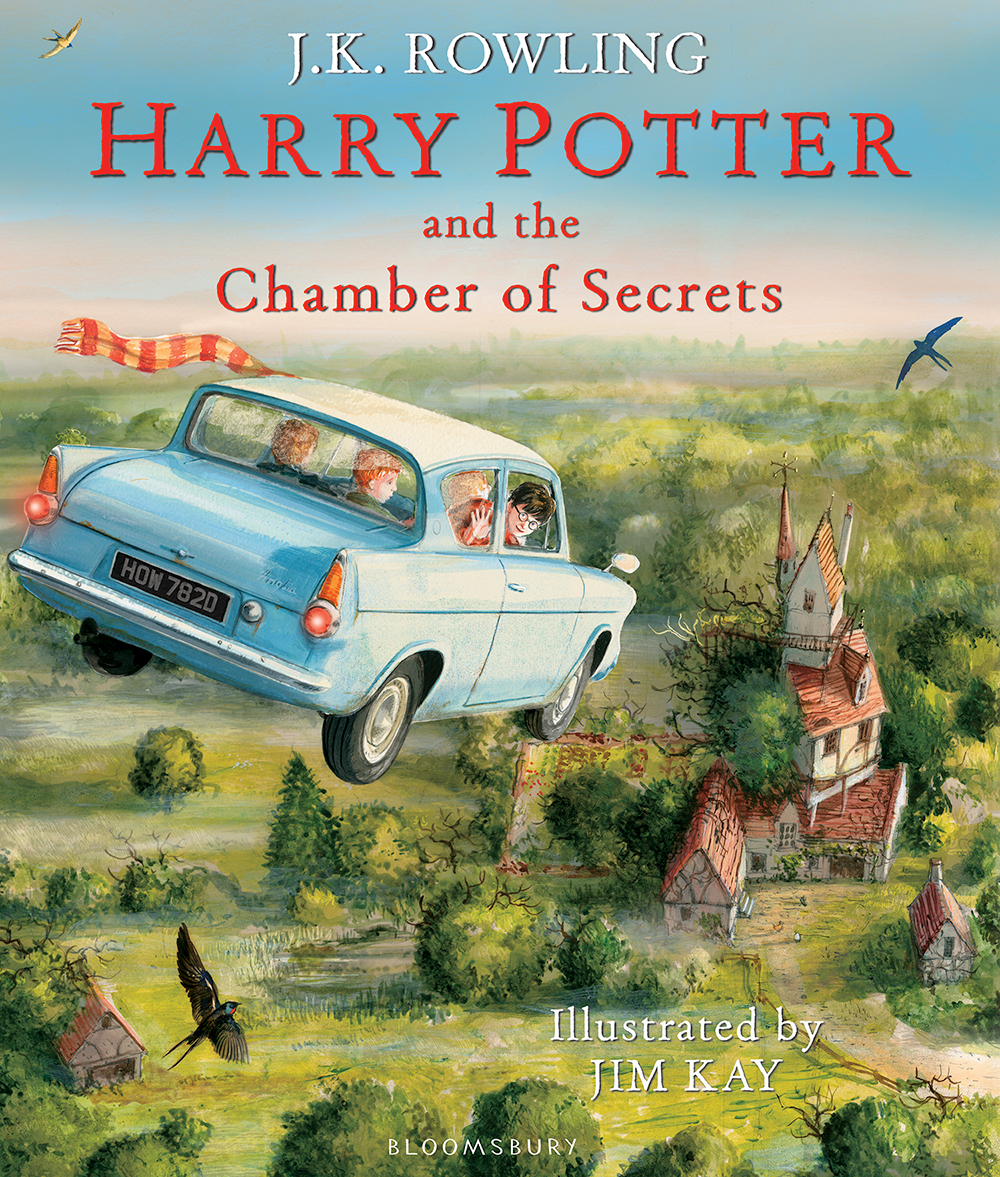 Eighth 'Harry Potter' story to be released in July, plus publication details for 'Chamber of Secrets' illustrated edition and more
10 February 2016 at 23:47 GMT
It's not Book 8, but it's the next best thing! Harry Potter author J.K. Rowling, Pottermore and publisher Bloomsbury have announced plans to publish a companion script book for Harry Potter and the Cursed Child, the upcoming two-part West End play.
The "eighth Harry Potter story" will be published on July 31 of this year, and picks up from where Deathly Hallows (published in 2007) left off, nineteen years after Harry's defeat of Voldemort.
So what's a script book? The published book will be, "[the] version of the play script at the time of the play's preview performances". Ultimately, a "Special Rehearsal Edition of the script book will later be replaced by a Definitive Collector's Edition".
Pre-order the Harry Potter and the Cursed Child book (we'll add more links to this list as they come online) below:
A publication schedule for additional 'Potter' releases was also revealed today:
The Harry Potter and the Chamber of Secrets illustrated edition (with art by Jim Kay) will be released in October 2016. Presumably, this means we'll see the Prisoner of Azkaban illustrated edition in 2017.
A new edition of Fantastic Beasts and Where to Find Them (with new information by J.K. Rowling) will be released in 2017, to tie-in with the November 2016 cinema release.
Full-colour illustrated editions of Fantastic Beasts, The Tales of Beedle the Bard, and Quidditch Through the Ages will be published in 2017, 2018, and 2019, respectively.
To mark the 20th anniversary of Philosopher's Stone, four special editions (one for each house) of the novel will be published in 2017.
Alan Rickman, Severus Snape in the Harry Potter films, passes away at age 69
15 January 2016 at 00:19 GMT
It is with great sadness that we learned this morning of the passing of Alan Rickman, the actor who so perfectly portrayed Severus Snape in all eight Harry Potter films. Rickman passed away after a short battle with cancer at the age of 69.
Here are Snape's most important scenes in chronological order — a fitting way to remember Mr. Rickman's 10-year involvement with the 'Potter' films:
Tags:
Alan Rickman
-
Comments Off

on Alan Rickman, Severus Snape in the Harry Potter films, passes away at age 69
-
Permanent Link