Hot Topic to release 'Fantastic Beasts' inspired clothing collection
1 November 2016 at 01:20 GMT
The folks over at Hot Topic have let us know about their upcoming Fantastic Beasts and Where to Find Them clothing collection. Featured designs from the collection, "were crafted to illuminate a 1920's flair that is emblematic of the film's characters".
The collection will hit stores on 8 November, and includes clothing modelled on outfits worn by Newt Scamander (Eddie Redmayne), Tina Goldstein (Katherine Waterston), Queenie Goldstein (Alison Sudol) and Seraphina Picquery (Carmen Ejogo).
The clothing will also feature a unique "wand pocket", because who doesn't carry a wand with them at all times? Items in the collection include:
Guys Newt Scamander Coat, $79.90
Guys Symbols Woven, $44.90
Tina Goldstein Pin-Up Dress, $59.90
Queenie Goldstein Coat, $99.90
Queenie Goldstein Flapper Dress, $69.90
Seraphina Picquery Off-The-Shoulder Dress, $89.90
Symbol Skater Dress, $54.90
Fantastic Beasts Sharkbite Top, $32.90
MACUSA (Magical Congress of the USA) Burnout Raglan, $28.90
Styles are available in XS – 3X for guys and XS-2X, with plus in select styles for girls, and will be available from 8 November.
Looking for 'Potter' themed Christmas gifts? We've got you covered.
Want to go to the 'Fantastic Beasts and Where to Find Them' premiere in New York or London?
31 October 2016 at 05:12 GMT
Back in 2011, we wrote a post about the premiere events for Harry Potter and the Deathly Hallows: Part 2. It outlined a bunch of details about the two premieres (in New York and London), and included a roundup of competitions fans could enter to win tickets.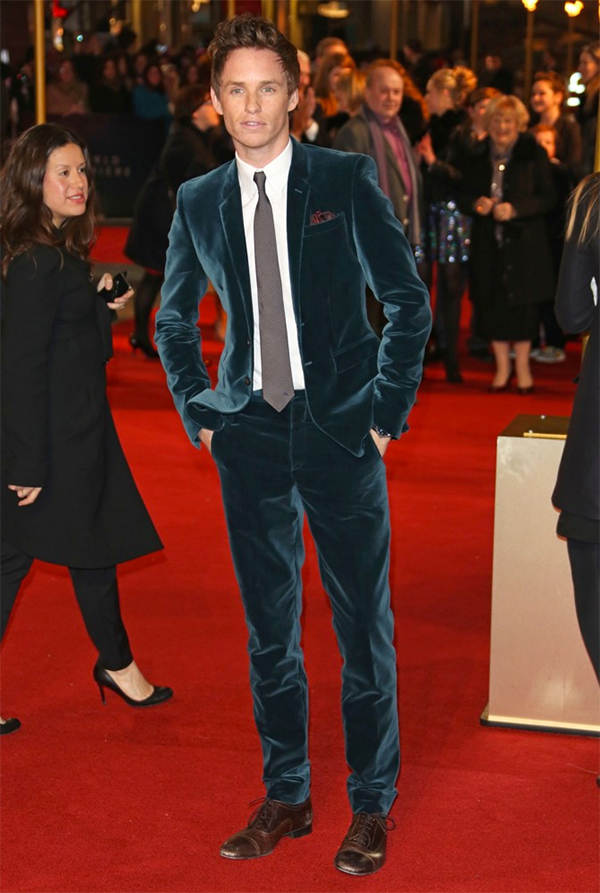 The release of Fantastic Beasts and Where to Find Them is just around the corner, and we're once again going to summarise the ways you can win tickets and walk the red carpet. Read on to find out more.
Where will they be held?
The world premiere will take place in New York City on Thursday 10 November 2016 at Alice Tully Hall, Lincoln Center, and the London premiere will take place on Tuesday 15 November 2016 in Leicester Square.
Which stars will be going?
At the New York world premiere, Eddie Redmayne (Newt), Katherine Waterston (Tina), Dan Fogler (Jacob), Alison Sudol (Queenie), Ezra Miller (Credence), Jon Voight (Henry Shaw), Carmen Ejogo (Seraphina), Ron Perlman (Gnarlack), Zoë Kravitz. and Faith Wood Blagrove (Modesty), director David Yates, composer James Newton Howard and other crew will be in attendance.
Is it free to turn up and watch the stars?
Yes! It's completely free to turn up and watch the stars arrive. You'll need to get there fairly early to get close to the barriers (we've heard stories of super keen fans camping out days in advance) to have a chance of obtaining autographs and photos.
Check out some of our photos from the Los Angeles premiere of Order of the Phoenix in 2007 and the London premiere of Deathly Hallows: Part 1 in 2010 to get an idea of how things will look on the day.
How can I walk the red carpet and attend the premiere screening?
Warner Bros. invite cast and crew, special guests and members of the press to see the premiere screening. Don't fret however, there are always competitions run in the months leading up to the premiere event allowing fans the chance to win tickets.
We'll collect links to as many of these competitions as we can find and outline them for you below:
Want more?

We'll be updating this post as we hear more information about the premiere events and receive any info about competitions, so bookmark this page and check back regularly!
Also, we'll be sure to let you know of any updates to the page via Twitter (we're @hpfz), so be sure to follow us for the latest info and competition news.
New 'Fantastic Beasts and Where to Find Them' poster revealed
28 October 2016 at 04:50 GMT
Warner Bros. today revealed a new poster for Fantastic Beasts and Where to Find Them, promoting the film's IMAX release.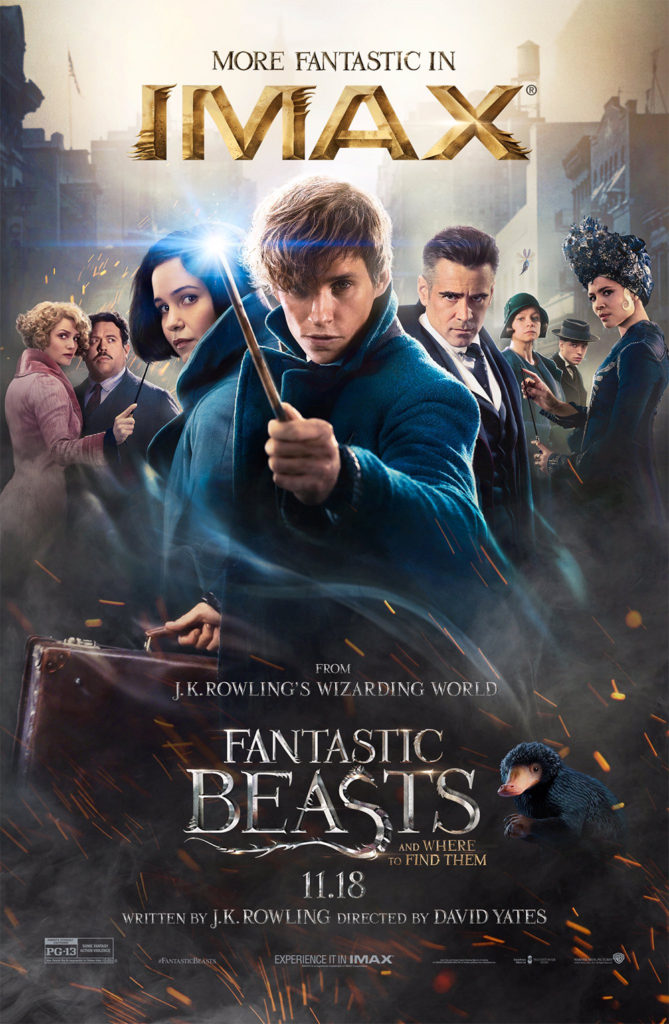 Ranking the top 5 'Harry Potter' soundtrack songs (that aren't 'Hedwig's Theme')
27 October 2016 at 02:11 GMT
Between 2001 and 2011, four composers brought us nearly ten hours of music to underscore the Harry Potter films. There's melody for characters, for action, for loss and for love, and we're going to attempt to whittle that list down to the most memorable top five.
For variety (and because it'd be a foregone conclusion otherwise) we're omitting John Williams' signature composition, Hedwig's Theme, from the list.
Aside: if what we've heard of the Fantastic Beasts soundtrack is anything to go by, that theme is going to transcend 'Potter' and become the musical signature of J.K. Rowling's entire wizarding world.
You can also click any of the track titles to hear the piece, or to download sheet music. Let's begin!
This haunting melody is Alexandre Desplat's signature theme used throughout Harry Potter and the Deathly Hallows: Part 2. We hear a soft choral version of the theme as the film opens, and probably the best rendition during Dragon Flight. The melody swells and takes full orchestral flight as the captive Gringotts dragon too breaks free of its restraints and flies to freedom with Harry, Ron and Hermione as passengers.
Read our 'Chamber of Secrets' illustrated edition review
22 October 2016 at 04:42 GMT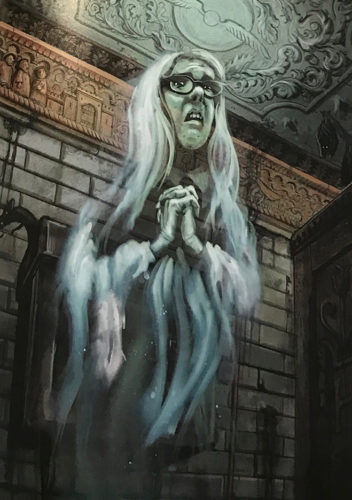 Earlier this month, Bloomsbury and Scholastic published the second of seven planned Harry Potter illustrated editions. Like its predecessor, the Chamber of Secrets illustrated edition again features glorious artwork from illustrator Jim Kay.
It goes without saying, but the illustrated editions really are a work of art: J.K. Rowling's beautifully typeset words are complemented with glorious chapter illustrations, full-page murals, character portraits, and sketches by Jim Kay.
Says Kay, "the techniques for illustrating Chamber of Secrets were slightly different to book one … I wanted it to have a slightly different feel, a different look". In particular, the chapter opens are a little different, stylistically, to book one.
The Chamber of Secrets chapter opens feature depictions of everything from objects (Cornelius Fudge's bowler hat, the cursed hand from Borgin and Burkes, a certain sock, and the Whomping Willow to name a few), as well as scenes like the entrance to the Forbidden Forest and the Chamber of Secrets:
Many of the chapters, particularly those that are thematically darker, are contrasted with black backgrounds, white text, and artwork that bleeds seamlessly into the chapter. It makes for a really immersive reading experience: