New illustration from the 'Philosopher's Stone' illustrated edition
26 August 2015 at 12:04 GMT
Check out a new piece of artwork from Jim Kay's Harry Potter and the Philosopher's Stone illustrated edition below. The illustrated edition will be available in October.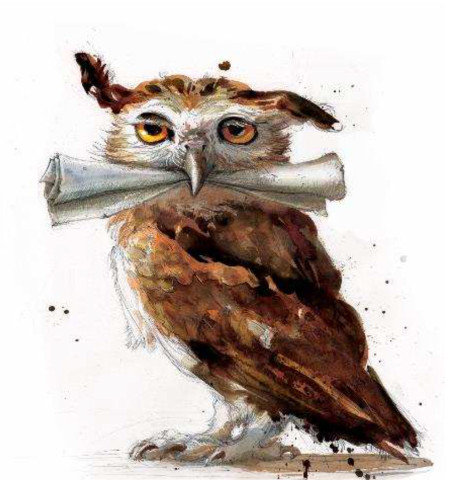 Warner Bros. confirms 'Fantastic Beasts' filming begins today, new cast members revealed
17 August 2015 at 23:17 GMT
Warner Bros. today confirmed that filming on Fantastic Beasts and Where to Find Them has commenced at Leavesden Studios in the United Kingdom. All eight Harry Potter films were also shot at Leavesden.
A number of new cast members and characters were also revealed today: Ezra Miller will play a character called Credence, Samantha Morton will play Mary Lou, while Jenn Murray will play a character called Chastity.
Already confirmed are Eddie Redmayne as protagonist Newt Scamander, Katherine Waterston as Tina, Alison Sudol as Queenie, Dan Fogler as Newt's rival, Jacob, Faith Wood-Blagrove as Modesty, and Colin Farrell as Graves.
Fantastic Beasts will be the first in a new Harry Potter film trilogy, set 70 years before Harry's saga. David Yates is returning to direct, while J.K. Rowling will pen the screenplay. The film also reunites producer David Heyman, production designer Stuart Craig, editor Mark Day, and visual effects supervisors Tim Burke and Christian Manz.
Fantastic Beasts and Where to Find Them will be released on 18 November 2016.
Harry Potter soundtracks to be released on vinyl, limited edition 'Deathly Hallows: Part 1' vinyl is first
4 August 2015 at 13:03 GMT
The folks over at New On Vinyl let us know that for the first time, the Harry Potter soundtracks will be released on vinyl. Alexandre Desplat's 2010 score for Harry Potter and the Deathly Hallows: Part 1 is the first to be released, and will be available as a double LP, on green marbled vinyl, with a limited print run of 1000 copies.
Alexandre Desplat scored the seventh and eighth Harry Potter films, taking over from John Williams (Philosopher's Stone, Chamber of Secrets, Prisoner of Azkaban), Patrick Doyle (Goblet of Fire) and Nicholas Hooper (Order of the Phoenix, Half-Blood Prince).
You can preorder the Harry Potter and the Deathly Hallows: Part 1 vinyl by clicking here. It will be available for shipping on 31 August. Learn more about the Harry Potter scores over at our soundtracks and sheet music section.
Update: The score for Deathly Hallows: Part 2 will also be released on vinyl
Bonnie Wright (Ginny Weasley) talks life after Harry Potter, future endeavours
28 July 2015 at 23:32 GMT
Bonnie Wright, Ginny Weasley in all eight Harry Potter films, was recently profiled by OKREAL where she chatted candidly about life after 'Potter', growing up in the spotlight, and future acting and directing endeavours. Speaking about her 'Potter' journey, Wright said:
Harry Potter was 10 years of my life, and when you finish a huge chapter like that, it's this exciting new phase where you want to do new things. So then you start doing the new things, and you begin questioning yourself, thinking—is this truly what I want to be doing? When I started Harry Potter, I was fresh and young, and in a way, when I finished I was too. Because it's such a particular world. It was one of those things you thought you had perspective on, but really didn't until you were out of it.
So what's Bonnie doing four years on from 'Deathly Hallows'? She's currently filming The Highway Is for Gamblers, due for release later this year, and doing charity work with Oxfam and the Global Poverty Project, adding, "I want to use the privilege I have of a voice to help". Way to go, Bonnie.
You can continue reading the insightful piece over at OKREAL.