J.K. Rowling announces new Harry Potter story, 'Harry Potter and the Cursed Child', to be performed as a play in London
26 June 2015 at 11:56 GMT
Update: Here's everything we know about the play so far
J.K. Rowling today announced a new Harry Potter story titled Harry Potter and the Cursed Child which will be performed as a play in London in 2016.
I'm also very excited to confirm today that a new play called Harry Potter and the #CursedChild will be opening in London next year.

— J.K. Rowling (@jk_rowling) June 26, 2015
It will tell a new story, which is the result of a collaboration between writer Jack Thorne, director John Tiffany and myself. #CursedChild

— J.K. Rowling (@jk_rowling) June 26, 2015
I don't want to say too much more, because I don't want to spoil what I know will be a real treat for fans. #CursedChild

— J.K. Rowling (@jk_rowling) June 26, 2015
However, I can say that it is not a prequel! #CursedChild

— J.K. Rowling (@jk_rowling) June 26, 2015
To answer one inevitable (and reasonable!) question – why isn't #CursedChild a new novel? – I am confident that when audiences see the play

— J.K. Rowling (@jk_rowling) June 26, 2015
they will agree that it was the only proper medium for the story. #CursedChild

— J.K. Rowling (@jk_rowling) June 26, 2015
I've had countless offers to extend Harry's story over the years, but Jack, John and Sonia Friedman are a dream team! #CursedChild

— J.K. Rowling (@jk_rowling) June 26, 2015
It has been a huge pleasure to share with them (and soon, with you!) this untold part of Harry's story. #CursedChild

— J.K. Rowling (@jk_rowling) June 26, 2015
Eddie Redmayne is Newt Scamander in the 'Fantastic Beasts' Harry Potter prequels
2 June 2015 at 12:05 GMT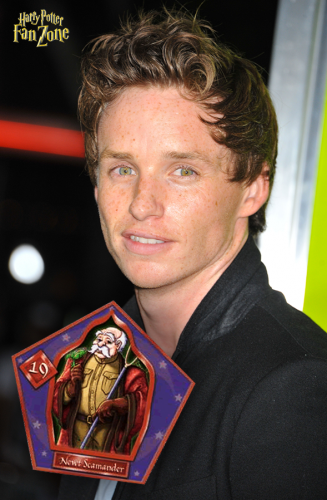 Warner Bros. today announced that actor Eddie Redmayne will play protagonist Newt Scamander in the J.K. Rowling-penned Fantastic Beasts and Where to Find Them prequels.
According to the press release, "Redmayne will play J.K. Rowling's creation Newt Scamander, the Wizarding World's preeminent magizoologist, who in his travels has encountered and documented a myriad of magical creatures, ultimately leading to his penning the Hogwarts School textbook Fantastic Beasts and Where to Find Them."
David Yates, who directed the last four "Harry Potter" films and will direct "Fantastic Beasts and Where to Find Them," stated, "Eddie is a fearless actor, brimming with invention, wit and humanity. I couldn't be more excited about the prospect of working with him as we start this new adventure in J.K. Rowling's wonderful world, and I know she feels the same way."
Redmayne won the Academy Award for Best Actor for his role as Stephen Hawking in The Theory of Everything. He's also known to audiences for his performance as Marius in the 2012 film adaptation of Les Misérables.
Filming on Fantastic Beasts and Where to Find Them will begin later this year with a release date of 18 November 2016.
Warner Bros. confirms three 'Fantastic Beasts' films, penned by J.K. Rowling, directed by David Yates
16 October 2014 at 01:37 GMT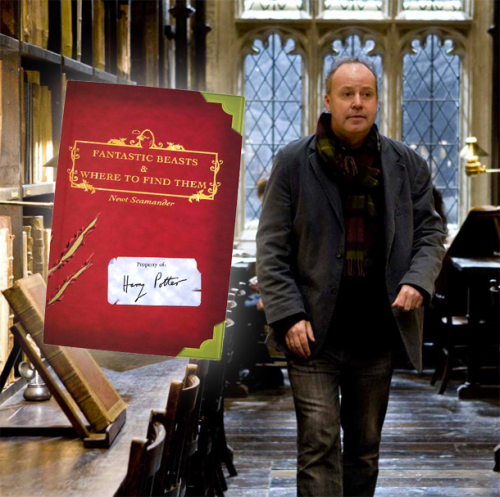 Warner Bros. today confirmed that at least three Fantastic Beasts spin-off films will be produced: the first released in 2016 and then in 2018 and 2020.
While J.K. Rowling will pen the screenplay, it has been revealed today that David Yates (director of Order of the Phoenix, Half-Blood Prince and both Deathly Hallows films) will direct. Producer David Heyman and various other members of the 'Potter' production crew will also return.
The Studio will release three pictures, in 2016, 2018 and 2020, based on best-selling author J.K. Rowling's original story and screenwriting debut, "Fantastic Beasts and Where to Find Them." Set in an extension of her familiar wizarding world, featuring magical creatures and characters inspired by Harry Potter's Hogwarts textbook and its fictitious author, Newt Scamander, "Fantastic Beasts" will be directed by David Yates, who directed the last four Harry Potter movies, and reunite the filmmaking team of David Heyman, J.K. Rowling, Steve Kloves and Lionel Wigram.
Fantastic Beasts and Where to Find Them (a fictional textbook in the 'Potter' universe) will follow the adventures of author Newt Scamander. J.K. Rowling teased fans last week with a Twitter anagram, revealing, "Newt only meant to stay in New York for a few hours. Circumstances ensured that he remained… for the length of a movie, anyway."
Bloomsbury to rerelease children's editions of all seven Harry Potter novels; new artwork by Jonny Duddle
20 March 2014 at 09:12 GMT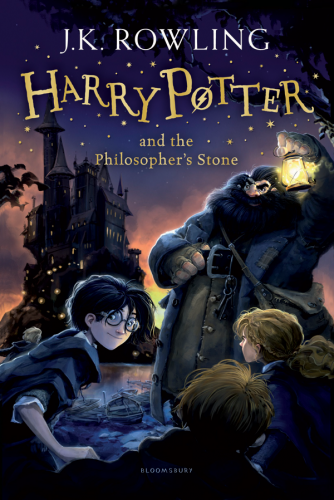 Last year we reported that UK publisher Bloomsbury were planning to rerelease the entire Harry Potter series with new art from illustrator Jim Kay. Today, Bloomsbury announced they'll be rereleasing the children's paperback and hardback editions with new artwork from Jonny Duddle.
Together, Bloomsbury and J.K. Rowling selected Jonny Duddle to be the new artist for the Harry Potter books. Jonny will create front, back and spine artwork for each. On being chosen to design the covers Jonny Duddle said "I'm hugely excited to work my way through the wonderful books. I couldn't have asked for more enjoyable subject matter. It's exciting, daunting and I feel the weight of responsibility, and I'm just hoping that my illustrations faithfully reflect the characters and world created by J.K.Rowling"
All seven new editions will be published on 1 September 2014 and will include bonus Pottermore material. The editions illustrated by Jim Kay will be available in 2015.
22 December 2013 at 12:56 GMT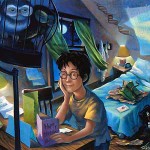 On 22 December 2003, ten years ago to the day, Harry Potter Fan Zone came online. It looked a little something (actually, a lot something) like this.
I was – at the time – a bored fourteen year–old looking for something to do over the Australian summer holiday break. And here we are today: two books, six movies, and a decade of digging up Harry Potter news and rumours later.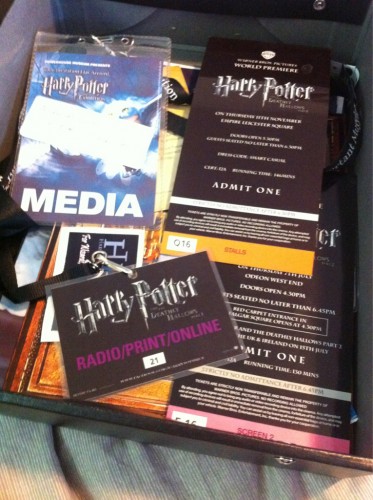 I never imagined that a little pet-project conceived in my bedroom would lead to such awesome opportunities: being featured on the front–page of my local paper, attending the Goblet of Fire premiere in New York City and the Order of the Phoenix premiere in Los Angeles at the invitation of Warner Bros. and twice visiting Leavesden Studios to watch filming on movies six and seven while interviewing the cast and crew.
Plus a bunch more cool stuff (I won't forget eating lunch opposite Alan Rickman in full Snape get–up anytime soon).
Of course, my highlight of this whole little adventure was hearing that Harry Potter author J.K. Rowling was a fan of the website and reading the lovely thank–you she gave us on her official website.
So thank you to everyone who's contributed to this website over the past ten years and, of course, to everyone who's given it a visit. I hope you've had as much fun following Harry Potter Fan Zone (yes, I do wish I'd come up with a better name all those years ago) as I've had running it.
Bloomsbury releasing full-colour editions of entire 'Harry Potter' series starting in 2015
6 December 2013 at 09:12 GMT
Update: See more art from the first illustrated edition
Bloomsbury today announced that they will publish full–colour editions of all seven Harry Potter novels illustrated by artist Jim Kay. The first book in the series, Harry Potter and the Philosopher's Stone, will be released in 2015.
Jim Kay, winner of the 2012 Kate Greenaway Medal, will illustrate all seven books in full-colour and design the new book jacket image as well as the inside artwork. A lifelong Harry Potter fan, Jim Kay says: 'From my point of view it is, without doubt, the commission of a lifetime …to design the characters, the clothing, the architecture and landscapes to possibly the most expansive fantasy world in children's literature, well let's just say I'm extremely excited about it. However, I am also mindful of the huge responsibility this represents. I want to make sure I do the best job I possibly can.'
You can see more of Jim's illustrations over at his official website.