Bloomsbury unveil Jim Kay's 'Goblet of Fire' illustrated edition cover artwork
12 March 2019 at 22:10 GMT
Harry Potter publisher Bloomsbury today unveiled Jim Kay's glorious cover artwork for the Goblet of Fire illustrated edition. The cover artwork is reminiscent of many of the Goblet of Fire jackets over the years, featuring Harry facing the Hungarian Horntail during the first task.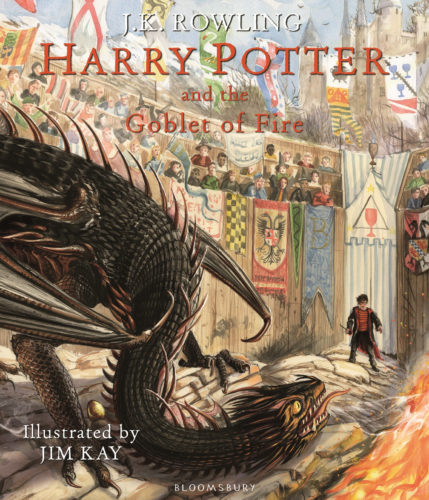 The Goblet of Fire illustrated edition will be published on 8 October of this year. Both a regular and deluxe version are currently available for preorder.
MinaLima to release limited edition 'Harry Potter' graphic art prints
4 March 2019 at 16:04 GMT
Harry Potter graphic design duo Miraphora Mina and Eduardo Lima (MinaLima) have launched a brand new series of limited edition 'Potter' graphic design prints.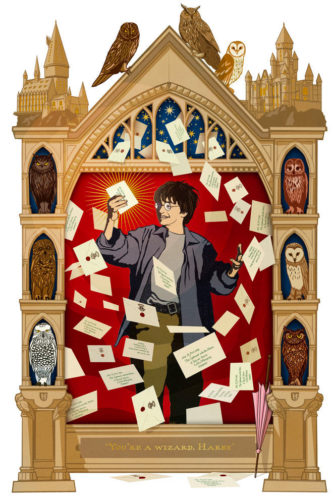 'You're a wizard, Harry is the first print in the new Magical Moments from the Harry Potter films collection. This brand new series celebrates memorable magical moments from the films by reimagining them in the iconic MinaLima graphic style, beginning with this pivotal scene in Harry Potter and the Philosopher's Stone where Harry receives his letter of acceptance to Hogwarts School of Witchcraft and Wizardry™.'
This first print is available in both a standard and premium edition, the latter is embellished with gold foil and signed by Miraphora and Eduardo. If you're a fan of MinaLima's work, you can read our exclusive interview with the design duo right here.
Tags:
MinaLima
-
Comments Off

on MinaLima to release limited edition 'Harry Potter' graphic art prints
-
Permanent Link
Dan Fogler (Jacob) confirms 'Fantastic Beasts 3' set in Brazil, production delay
8 February 2019 at 15:16 GMT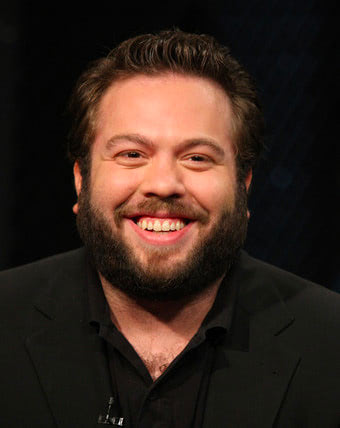 Dan Fogler — Jacob Kowalski in the Fantastic Beasts films — recently gave an interview where he confirmed that the as yet untitled 3rd Fantastic Beasts film would be set in Brazil.
Fans have been speculating about Brazil as Newt Scamander's next destination after J.K. Rowling updated her Twitter header photo to a picture of Rio De Janeiro in the 1930s. Brazil follows New York and Paris as the primary destinations in the first two 'Beasts' films.
Fogler also commented on a production delay for the film, noting that the film will be 'bigger than the first two combined' and that the crew 'needed more time to prep and they didn't want to rush anything so they pushed it back'.
Fantastic Beasts 3 is scheduled for release in November 2020 but it's unknown whether the production delay will result in a release push back.