Four new high-resolution photos from 'Deathly Hallows: Part 2'
19 April 2011 at 02:30 GMT
Warner Bros. has sent over four brand new stills from Harry Potter and the Deathly Hallows: Part 2, showing the trio, Harry in the Lestrange vault, Neville with the Sword of Gryffindor and Voldemort with his Death Eaters.
Evanna Lynch, Matthew Lewis, Warwick Davis and Natalia Tena signing copies of 'Deathly Hallows: Part 1' today
10 April 2011 at 02:34 GMT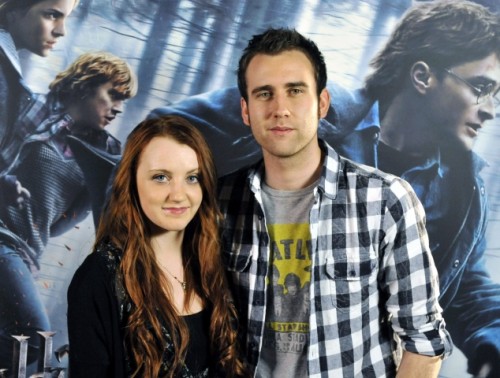 Harry Potter stars Warwick Davis (Flitwick and Griphook), Evanna Lynch (Luna), Matthew Lewis (Neville) and Natalia Tena (Tonks) will be signing copies of Deathly Hallows: Part 1 today (Sunday) at HMV on Oxford in London.
Fans are advised to arrive early to the signing event which will start at 4 PM. Limited wristbands for attendance will be available starting at 11:30 AM.
Deathly Hallows: Part 1 will be released in the UK on DVD and Blu-ray on Monday, and in the US and Australia on Friday.
Update: We're also told Mark Williams (Mr. Weasley) will be attending!