Check out the 'Harry Potter 7' teaser poster
3 July 2010 at 02:31 GMT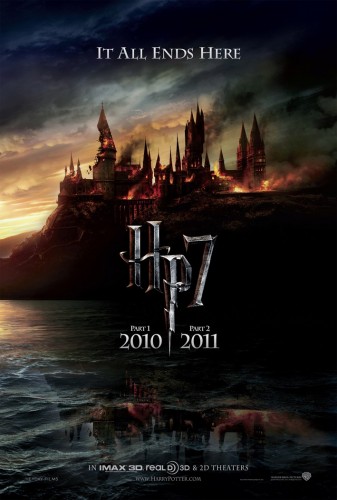 Come to the LEGO 'Harry Potter' event in Sydney
3 July 2010 at 02:27 GMT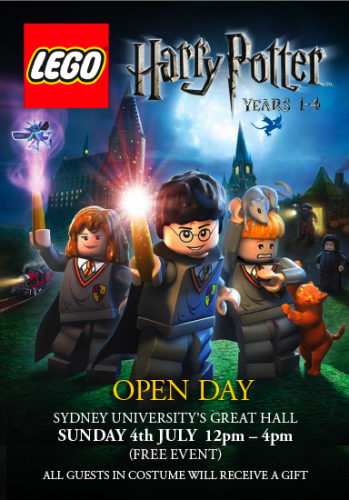 For our Australian fans, there will be an event held in Sydney tomorrow to celebrate the release of the LEGO Harry Potter Years 1-4 video game.  The event will be held at Sydney University's Great Hall and entry is free. Those fans dressed as Harry Potter characters will recieve a free gift.
To find out more information, visit the Facebook group.
'Deathly Hallows' trailer released
29 June 2010 at 01:20 GMT
The theatrical trailer for Harry Potter and the Deathly Hallows, which will debut in cinemas in front of the third Twilight film, has been released online. See it below, courtesy of Warner Bros. Watch it in other formats after the jump.
[flv:http://pdl.warnerbros.com/wbmovies/deathlyhallows/pt1/trl1/HP7PT1_TRL1_Large.flv 640 266]
Read the full article.
New photos from Harry Potter 7
29 June 2010 at 01:10 GMT
Thanks to Warner Bros. for sending over a number of new images from Harry Potter and the Deathly Hallows which were first published in USA Today and appear in the Deathly Hallows trailer. Check them out below.
Photo from The Wizarding World of Harry Potter opening
19 June 2010 at 11:43 GMT
The Wizarding World of Harry Potter at Universal Orlando Resort kicked off its grand opening celebration tonight with help from Harry Potter film stars Tom Felton, Michael Gambon, Bonnie Wright, Oliver Phelps, Daniel Radcliffe, Matthew Lewis, Warwick Davis, Rupert Grint and James Phelps. Hundreds of people gathered in front of Hogwarts castle for a spectacular display of fireworks choreographed to a special performance of music from the Harry Potter films conducted live by renowned composer John Williams. The Wizarding World of Harry Potter will officially grand open to the public this Friday, June 18.
WWoHP opening just days away; new details on Friday's festivities
16 June 2010 at 03:21 GMT
With the grand opening of the Wizarding World of Harry Potter fast approaching (only three days!), we've been learning more and more about Universal Orland's plans for Friday's unveiling:
Universal Orlando has announced via Twitter that legendary film composer John Williams will help grand open the park.
The actual Knight Bus featured in the films has been shipped from the U.K. and is now on display in the park.
Fans can watch the grand opening celebrations unfold live at this link.
To learn more about the park, click here! And to all of our readers who are attending the grand opening: enjoy!