Dan Radcliffe, David Yates to participate in HBP screening
21 October 2009 at 11:47 GMT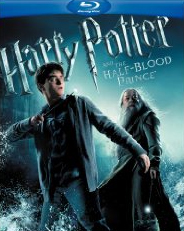 Daniel Radcliffe and director David Yates will participate in a live screening of Harry Potter and the Half-Blood Prince on December 12. Fans who purchase the Blu-ray edition of Half-Blood Prince will be able to participate in the "Live Community Screening" at 12:00 PM PST (3:00 PM EST) on December 12.
Fans will be able to, "watch the movie together with Daniel Radcliffe and director David Yates and hear an interactive Q&A where fans can ask questions about the blockbuster film directly to Daniel and David, directly from their home".
David Yates says of the event:
"It's a tremendous honor to be invited to host the first worldwide Live Community Screening and to have the opportunity to talk directly to fans across the globe.  I'm looking forward to engaging with the thoughts and opinions of the fans who have supported us so loyally and passionately over the years – without them the films wouldn't be the success they are."
Harry Potter and the Half-Blood Prince will be released on DVD and Blu-ray on December 8.
22 September 2009 at 16:28 GMT

Tom Felton, Draco Malfoy, is celebrating his 22nd birthday today. Here at Harry Potter Fan Zone, we'd like to wish him a very Happy Birthday!
Brendan Gleeson says goodbye to Mad-Eye
22 September 2009 at 16:20 GMT

Actor Brendan Gleeson, who portrayed Mad-Eye Moody, said during a press conference that he finally finished his filming for Harry Potter and the Deathly Hallows Part 1. He's quoted saying "I waved goodbye to him a week and a half ago. It was great fun, playing Mad-Eye was a hoot".
This all happened on Sunday night when Mr. Gleeson won an Emmy for his role in Winston Churchill in HBO's miniseries Into the Storm. Congratulations Mr. Gleeson!
Wizarding World of Harry Potter to open in spring 2010, new info
15 September 2009 at 15:06 GMT
The Wizarding World of Harry Potter theme park will open in spring of 2010. The announcement was made by Tom Felton (Draco Malfoy in the films). We'll have more news soon, but for now, some goss:
A roller coaster built around the first task of the Triwizard Tournament (thrill ride)
A "family ride" built around Care of Magical Creatures and Buckbeak's flight
A revolutionary ride in the Hogwarts castle called "Harry Potter and the Forbidden Journey"
Enter the park via Hogsmeade and visit a number of shops
Butterbeer and pumpkin juice will be sold
A new line of 'Potter' merchandise will be sold
An eleven-minute featurette with more information will be available on the 'Half-Blood Prince' DVD
24 August 2009 at 08:14 GMT

A very happy birthday today to Rupert Grint, who turns 21 today and plays a phenomenal role as Ron Weasley in the 'Harry Potter' films. Best wishes to him!
JKRowling.com undergoes slight changes
19 August 2009 at 21:38 GMT

As some of the more dedicated Harry Potter fans may know, J. K. Rowling's official site hasn't been updated in over a year. Now, a few minor changes have been spotted, including edited links and the title of her diary on the main page.
Perhaps these now minor changes could be hints of some more major updates to her sites. Stay tuned.