LEGO to release two new 'Goblet of Fire' sets in August
11 May 2019 at 19:12 GMT
It's been a big couple of weeks for LEGO collectors, with the brick giant today announcing two more Harry Potter sets themed around Goblet of Fire scenes. Both Beauxbatons' Carriage: Arrival at Hogwarts (430 pieces) and The Rise of Voldemort (184 pieces) will be released on 1 August and will retail for $49.99 and $19.99 respectively.
The new Beauxbatons build complements the arrival of the Durmstrang ship — a set LEGO released way back in 2005. The Rise of Voldemort looks to be an evolution of Graveyard Duel, another Goblet of Fire set released in 2005.
Late last month LEGO revealed five new 'Potter' sets themed around both Prisoner of Azkaban and Goblet of Fire, and a festive Advent calendar. Those new sets will be available from 1 June.
First look at Hagrid animatronic from upcoming 'Magical Creatures' attraction
7 May 2019 at 21:02 GMT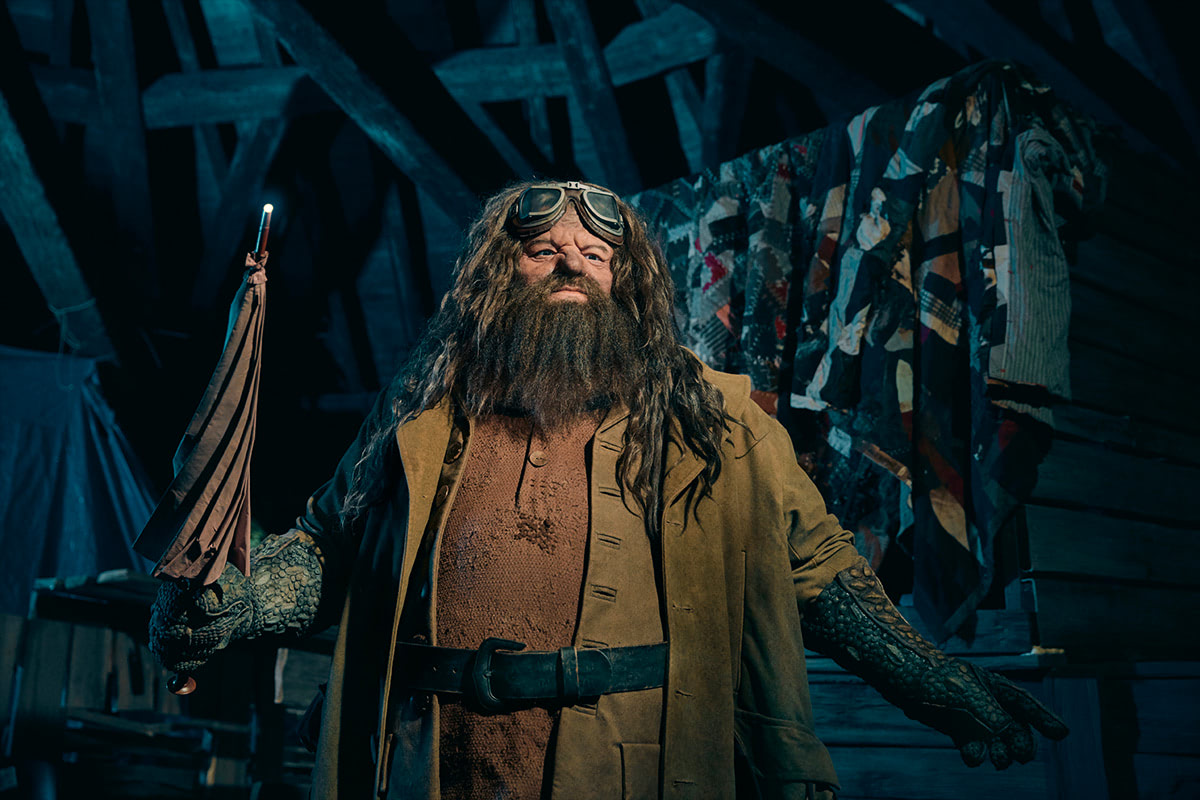 A life-size animatronic version of Hogwarts gamekeeper Rubeus Hagrid will be the centerpiece of Universal's upcoming immersive coaster experience, opening at Orlando's Wizarding World of Harry Potter theme park on 13 June.
Standing at 7 feet 6 inches, the animatronic is the most advanced animated figure ever created by Universal. The team behind the model studied 'Potter' actor Robbie Coltrane's body movements and facial expressions to help inform the half giant's design, which has a 'meticulously hand-sculpted face' and '24 different body actions'.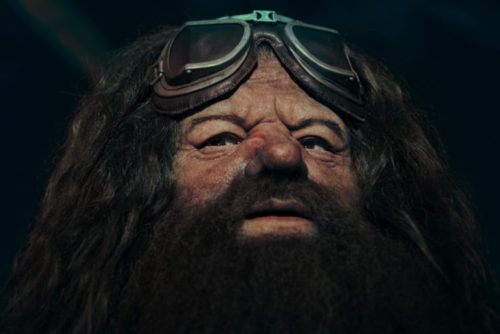 Hagrid's costume was created by the same team who designed the gamekeeper's clothing for the Harry Potter films, while Coltrane recorded new dialogue specifically for the attraction. As for magic? Visitors can expect to see a replica of Hagrid's iconic pink-umbrella-turned-wand.
Last month, Universal revealed a number of creatures that visitors will encounter during Hagrid's Magical Creatures Motorbike Adventure, including Cornish Pixies, Centaurs, Fluffy and a Blast-Ended Skrewt. The new attraction opens on 13 June.
MinaLima reveal second 'Harry Potter' graphic art print
2 May 2019 at 22:37 GMT
Graphic designers MinaLima have revealed the second piece in their Harry Potter graphic art series titled, 'Welcome Harry, to Diagon Alley'. The numbered print is available from the design duo's website in both a standard and premium finish.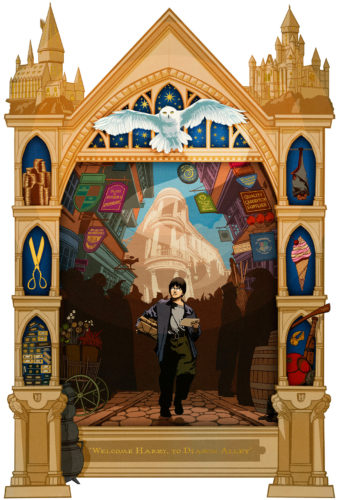 The first print in the series, 'You're a wizard, Harry', was unveiled in March and is the first in a collection of magical 'Potter' moments celebrated in 'iconic MinaLima graphic style'.
Third 'Fantastic Beasts' film to be released on 12 November 2021
30 April 2019 at 11:05 GMT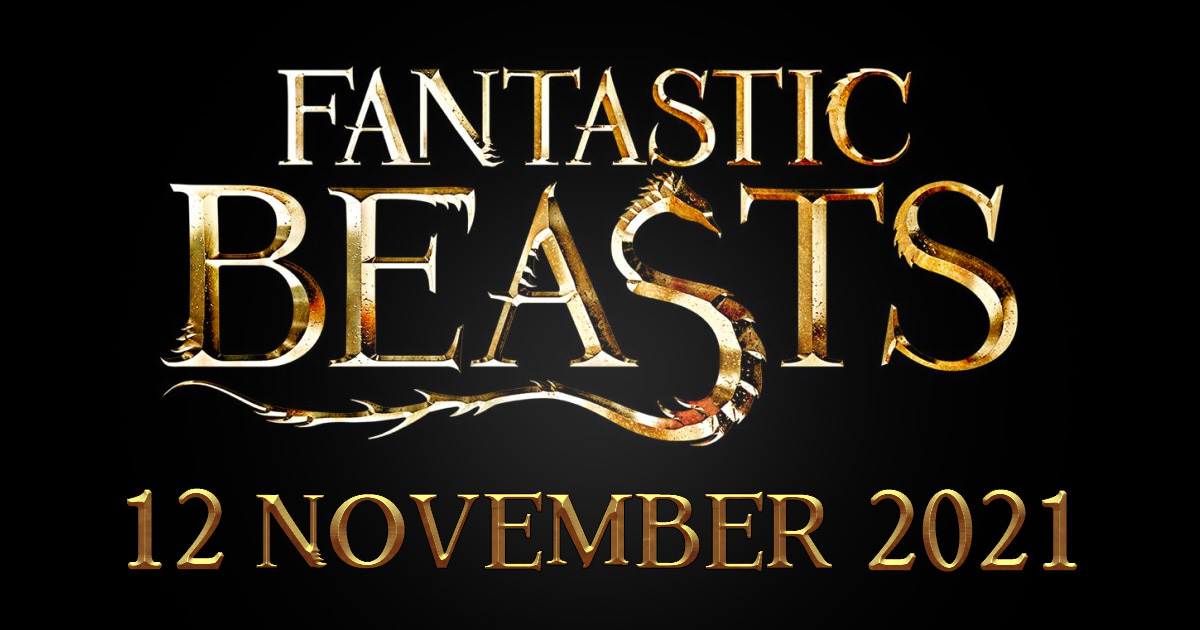 Warner Bros. have officially announced a release date for the third and as-yet untitled Fantastic Beasts film — 12 November 2021. A year later than originally slated, production will begin in the Northern Hemisphere spring of 2020.
The third 'Beasts' film will be set in Brazil and, according to actor Dan Fogler (Jacob Kowalski), will be 'bigger than the first two combined'. The delay is a result of the scale of the picture (the crew 'didn't want to rush anything' adds Fogler), but rumours of script tweaking have also been rampant after Crimes of Grindelwald was poorly received by critics.
Chairman of Warner Bros. Pictures Group Toby Emmerich added, 'we are incredibly excited about and have confidence in the Fantastic Beasts series. We all believe this release date will give the filmmakers time and space to allow their artistry to truly flourish and deliver the best possible film to our fans.'
Four new 'Harry Potter' LEGO sets unveiled
27 April 2019 at 18:07 GMT
LEGO will release a number of new Harry Potter sets later this year, including Prisoner of Azkaban and Goblet of Fire themed builds. Pictures of four of these new sets have been revealed by Zusammengebaut, with more likely to follow.
Hogwarts Clock Tower (75948)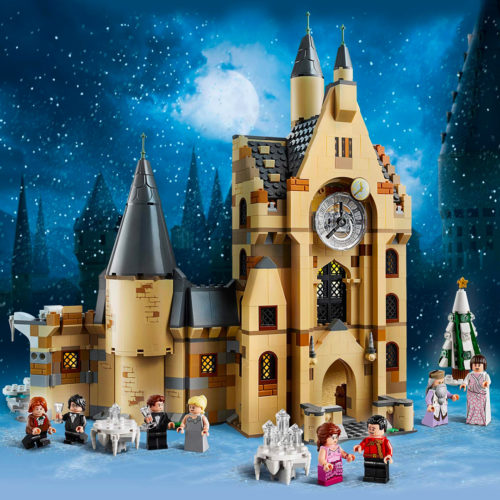 This Yule Ball themed set includes minifigures of Harry Potter, Hermione Granger, Ron Weasley, Fleur Delacour, Olympe Maxime, Cedric Diggory, Victor Krum and Albus Dumbledore.
Expecto Patronum (75945)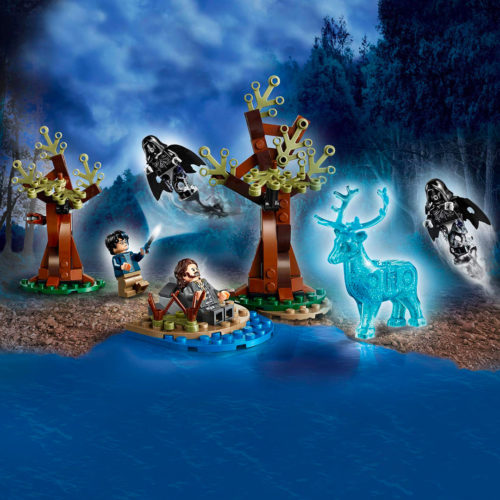 A recreation of Prisoner of Azkaban's iconic Patronus scene, this set includes minifigures of Dementors, Harry Potter, Sirius Black and a glorious translucent stag Patronus.
Hagrid's Hut (75947)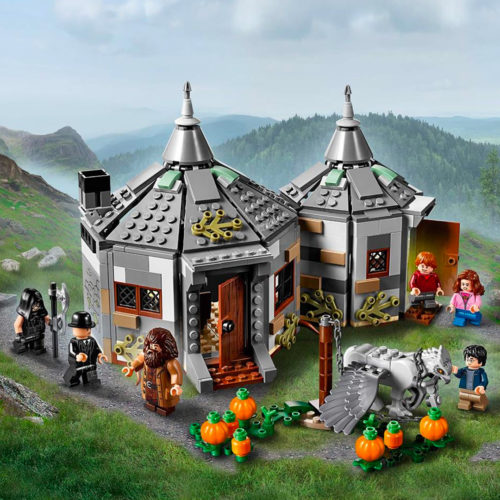 LEGO have released a number of iterations of Hagrid's Hut to date. This Prisoner of Azkaban version includes minifigures of Rubeus Hagrid, Harry Potter, Hermione Granger, Ron Weasley, Walden McNair and Cornelius Fudge.
Hungarian Horntail Triwizard Challenge (75946)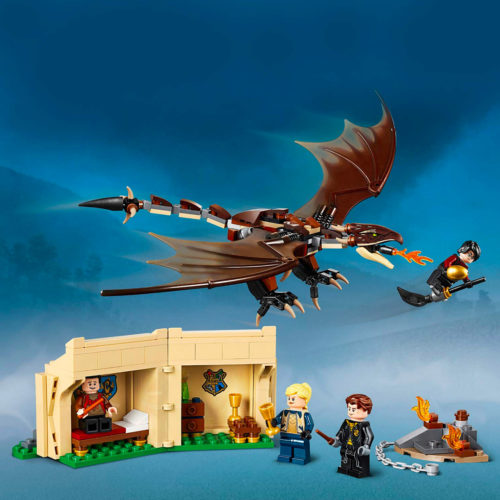 LEGO released two Triwizard Tournament sets in 2005. This reimagining of the Dragon challenge includes minifigures of Harry Potter, Cedric Diggory, Victor Krum and Fleur Delacour.
LEGO released a wave of Harry Potter themed builds last year, including a signature 6000 piece Hogwarts Castle set. No word yet on a release date for these new sets, but the Northern Hemisphere summer (June/July) seems likely.
Universal reveals creatures from upcoming 'Hagrid's Magical Creatures Motorbike Adventure' ride
20 April 2019 at 20:04 GMT
Throughout the week, Universal revealed a number of creatures that will appear inside Hagrid's Magical Creatures Motorbike Adventure, the new immersive coaster experience opening at Orlando's Wizarding World of Harry Potter theme park on 13 June.
Universal also revealed a number of other exciting creature tidbits, including Thestrals, creatures from the Hogwarts black lake, gnomes and more. Hagrid's Magical Creatures Motorbike Adventure replaces the Triwizard-themed Dragon Challenge coaster (which closed in 2017) and opens on 13 June.