Funko's first 'Harry Potter' Pop! Vinyl for 2019 is a 10″ Hedwig
14 January 2019 at 12:27 GMT
Funko's first Harry Potter Pop! Vinyl release for 2019 will be a 10″ version of Hedwig the owl. The figure is exclusive to Target retailers and will be available from 1 March. This release follows two Hedwig figures (a standard and flocked version of the owl) unveiled in November.
2019 is likely to be a big one for 'Potter' Funko fans. The next Pop! Vinyl release will be a Barnes & Noble Harry Potter 3-pack exclusive, unveiled at the Emerald City Comic Con convention in March.
There's no word yet on pre-ordering the super sized version of Hedwig. We'll keep you posted when more information is available.
'Fantastic Beasts: The Crimes of Grindelwald' screenplay available from today
17 November 2018 at 18:22 GMT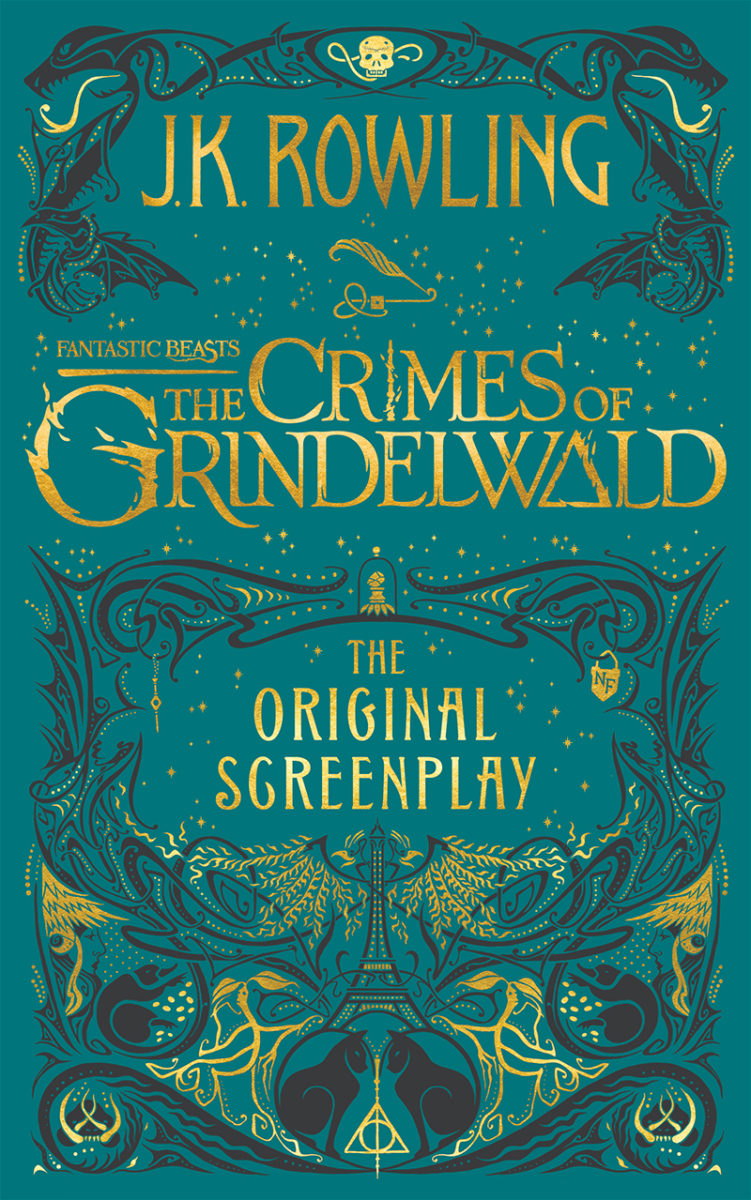 J.K. Rowling's original Fantastic Beasts: The Crimes of Grindelwald screenplay is available in book form from today.
The second in the Fantastic Beasts series, the screenplay sees Newt Scamander off to Paris in pursuit of dark wizard Gellert Grindelwald.
The new screenplay is the perfect companion piece to the first Fantastic Beasts screenplay, which was released in 2016.
'Fantastic Beasts: The Crimes of Grindelwald' receiving mixed reviews, critical consensus (no spoilers)
11 November 2018 at 13:13 GMT
Fantastic Beasts: The Crimes of Grindelwald is less than a week away and reviews are starting to flood in. Sadly, reviews so far are generally mixed, and the critical consensus seems to indicate the film doesn't live up to the first 'Beasts' entry.
The film currently holds a 57% rating on Rotten Tomatoes, compared to its predecessor (Fantastic Beasts and Where to Find Them in 2016) which has a certified "fresh" rating of 74%. Critics are praising the film's magic and charm, but criticising the overall story and medley of characters.
Richard Roeper of the Chicago Sun-Times says, "the movie is too busy bouncing all over the place, stuffing subplot after subplot into the mix", while Michael O'Sullivan of the Washington Post praised the story and noted the film has, "one of the biggest third-act reveals in the whole Harry Potter series." (Editor's note: beware spoilers if clicking the review links.)
Of course, these are the views of film critics and not necessarily the general 'Potter' population, many of whom are praising the film on social media. We'll need to wait a week to see how the 'Potter' faithful feel about the film.
If you've seen the film, what did you think?