LEGO to release new Harry Potter themed Diagon Alley set (40289), companion to giant Hogwarts Castle
29 October 2018 at 11:24 GMT
LEGO will release a new Diagon Alley set (the third LEGO iteration of the Wizarding street), with images of the set and its packaging discovered online today. The 374-piece set will be a "microscale" (smaller scale with smaller figures) companion set to the 6020-piece Hogwarts Castle build.
This version of Diagon Alley includes Gringotts Wizarding Bank, bookstore Flourish & Blotts and the Weasleys' Wizard Wheezes joke shop. The set will also include a new minifigure of wandmaker Ollivander. No word yet on the release date for this set, but November seems likely.
Will we see more Harry Potter or Fantastic Beasts sets released next month, too? Learn more about the world of Harry Potter and Fantastic Beasts LEGO sets in our dedicated LEGO section.
Tags:
LEGO
,
Pictures
-
Comments Off

on LEGO to release new Harry Potter themed Diagon Alley set (40289), companion to giant Hogwarts Castle
-
Permanent Link
New 'Fantastic Beasts: The Crimes of Grindelwald' poster
27 October 2018 at 18:32 GMT
Courtesy of Warner Bros., another Fantastic Beasts: The Crimes of Grindelwald poster: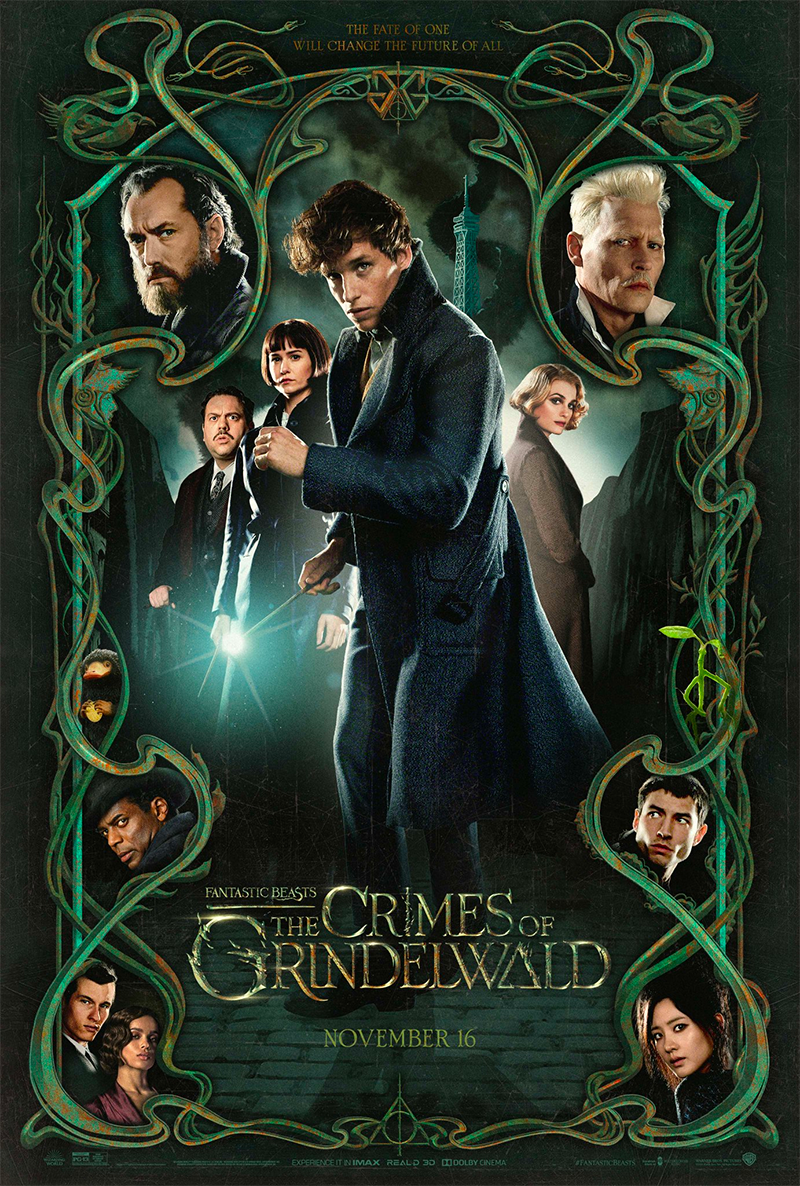 'Fantastic Beasts: The Crimes of Grindelwald' soundtrack details revealed, listen to 5 tracks from the score
26 October 2018 at 07:03 GMT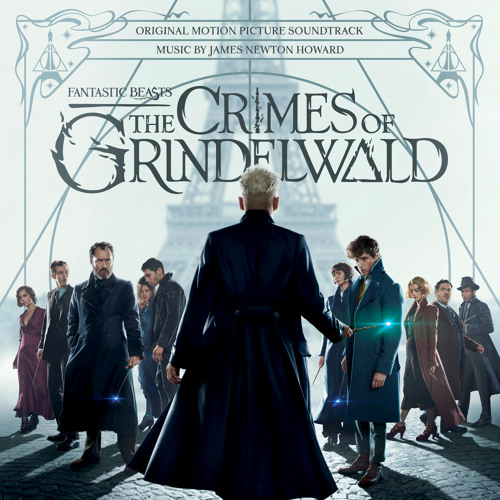 Warner Bros. has revealed details about the Fantastic Beasts: The Crimes of Grindelwald soundtrack, due for release next month. James Newton Howard, composer of the first Beasts film (and The Hunger Games franchise, among others), returns to his musical post.
The score will feature 25 tracks, including three solo piano pieces (performed by Newton Howard) not heard in the film. Those piano pieces are "Dumbledores's Theme", "Fantastic Beasts Theme" and "Leta's Theme".
Of the opportunity to return to the Wizarding World, Newton Howard said, "to work on Fantastic Beasts is a wonderful musical opportunity … the movie is delightful, substantial, and complex; and [director] David Yates focuses very seriously on the music and is a truly passionate and enthusiastic collaborator."
The score will be released digitally on 9 November, and on CD on 30 November (preorder it here). A vinyl release is scheduled for next month. Read on to see the track list (beware of plot spoilers!) and listen to five of the tracks.
Johnny Depp speaks for the first time about involvement in 'Harry Potter' series, playing Grindelwald, casting controversy
14 October 2018 at 20:40 GMT
Actor Johnny Depp has spoken publicly for the first time about his involvement in the Harry Potter series, playing dark wizard Gellert Grindelwald in both Fantastic Beasts and Fantastic Beasts: The Crimes of Grindelwald. Chatting to Entertainment Weekly, Depp spoke of his love for the Harry Potter series, bringing the character of Grindelwald to life, and controversies surrounding his casting.
Were you a Harry Potter fan at all before all this?
I read the books when my kids were smaller and watched the films with them. The books were superb. What J.K. [Rowling] delivered is really a difficult thing to do as a writer — to create a whole new universe and a set of rules. And you pick it up in one fell swoop in the first book and first film. It's a whole lot of information and I was amazed — you never felt like you were being slathered with exposition or being condescended to. It's good literature and great writing in its own right.

You're known for having a hand in creating your characters. We only got to see him briefly in the first film, did you have any say in his initial appearance?
I had an image in my head of the guy. The beauty of J.K. and of Yates is they put trust in me to a degree. J.K. and I had some really nice talks and I had some ideas and she just said, "I can't wait to see what you do with him." It was beautifully left as this open gift.

Another controversy surrounded your participation in the film. The director, studio, and Rowling issued statements of support. What was that like for you, and is there anything you'd say to fans on the fence about seeing the film?
I'll be honest with you, I felt bad for J.K. having to field all these various feelings from people out there. I felt bad that she had to take that. But ultimately, there is real controversy. The fact remains I was falsely accused, which is why I'm suing the Sun newspaper for defamation for repeating false accusations. J.K. has seen the evidence and therefore knows I was falsely accused, and that's why she has publicly supported me. She doesn't take things lightly. She would not stand up if she didn't know the truth. So that's really it.
Read the full interview over at Entertainment Weekly.