News articles tagged 'Jonny Duddle'
Bloomsbury to auction Patronus postcards to celebrate 'Azkaban' 20th anniversary
9 July 2019 at 11:32 GMT
Bloomsbury will auction 26 original postcards of Patronus animals, with proceeds going to the UK's largest reading charity, BookTrust. A number of famous artist and illustrators — including 'Potter' designers Jim Kay, Chris Riddell, Emily Gravett, Levi Pinfold and MinaLima – have contributed to the project.
The auction, which coincides with the 20th anniversary of the UK publication of Harry Potter and the Prisoner of Azkaban, will run for 10 days. For UK fans, the postcards will be on display at Waterstones Piccadilly over the next week.
Bloomsbury to rerelease children's editions of all seven Harry Potter novels; new artwork by Jonny Duddle
20 March 2014 at 09:12 GMT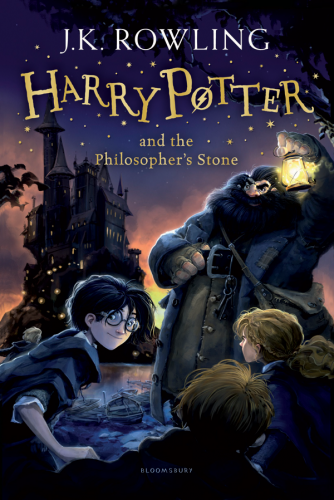 Last year we reported that UK publisher Bloomsbury were planning to rerelease the entire Harry Potter series with new art from illustrator Jim Kay. Today, Bloomsbury announced they'll be rereleasing the children's paperback and hardback editions with new artwork from Jonny Duddle.
Together, Bloomsbury and J.K. Rowling selected Jonny Duddle to be the new artist for the Harry Potter books. Jonny will create front, back and spine artwork for each. On being chosen to design the covers Jonny Duddle said "I'm hugely excited to work my way through the wonderful books. I couldn't have asked for more enjoyable subject matter. It's exciting, daunting and I feel the weight of responsibility, and I'm just hoping that my illustrations faithfully reflect the characters and world created by J.K.Rowling"
All seven new editions will be published on 1 September 2014 and will include bonus Pottermore material. The editions illustrated by Jim Kay will be available in 2015.