News articles tagged 'Philosopher's Stone Book'
Bloomsbury collaborating with British Library to produce two 'Potter' companion books
23 June 2017 at 07:35 GMT
Harry Potter publisher Bloomsbury will partner with the British Library to produce two Harry Potter companion books to commemorate the 20th anniversary of Harry Potter and the Philosopher's Stone.
The books will, "accompany Harry Potter: A History of Magic: The Exhibition" which will run at the British Library from 20th October 2017 until 28th February 2018.
Harry Potter: A History of Magic (Hardback) is the official book of the exhibition. In a unique collaboration between Bloomsbury and the curators of the British Library, the exhibition will unveil rare books, manuscripts and magical objects from the British Library's collection, capturing the traditions of folklore and magic which underpin the Harry Potter stories.

Visitors can marvel at original drafts and drawings by J.K. Rowling and Harry Potter illustrator Jim Kay, both on display for the first time. This book explores the amazing artefacts, manuscripts, original artwork and curators' insights that make up the backbone of the exhibition. A comprehensive companion book, it will also feature essays on each section of the exhibition by cultural commentators, academics and respected writers as diverse as Major Tim Peake, Lucy Mangan, Steve Backshall and Anna Pavord. This is a beautifully produced, full-colour coffee-table book which will make the whole exhibition experience available to everyone.

Harry Potter: A Journey Through a History of Magic showcases selected items from the exhibition and is aimed at a family audience. It too explores the subjects studied at Hogwarts, and will contain spellbinding facts and information behind the real history of magic, alongside activities inspired by these subjects, creating a rich and rewarding book for families to enjoy for years to come.
Both books will be available in physical and digital formats in October, along with the Prisoner of Azkaban illustrated edition.
Jim Kay on designing the Harry Potter illustrated editions, Hogwarts castle, and scenes he's looking forward to
6 October 2015 at 12:00 GMT
Harry Potter Fan Zone recently had the chance to participate in a group interview with Jim Kay, the artist behind the gorgeous Harry Potter and the Philosopher's Stone illustrated edition, released today.
Jim is currently at work illustrating Harry Potter and the Chamber of Secrets, but took some time out to talk about bringing J.K. Rowling's words to life.
Always J.K. Rowling (AJKR): Were you influenced by previous Harry Potter illustrators/the films or did you veer away from both?
I'm a huge fan of both the books and the films. I thought the screen adaptations were a wonderful showcase of the best set design, product design, costume, casting, directing and acting their disciplines had to offer. I knew from the start that I'm competing to some degree with the hundreds of people involved in the visuals of the film. I remember watching the extras that come with the movie DVDs a few years back, and wondering how on earth you'd get to be lucky enough to work on the visuals for such a great project. To be offered the opportunity to design the whole world again from scratch was fantastic, but very daunting. I'd like to think that over the years lots of illustrators will have a crack at Potter, in the same way that Alice in Wonderland has seen generations of artists offer their own take on Lewis Carroll's novel. I had to make it my version though, and so from the start I needed to set it apart from the films. I'll be honest I've only seen a few illustrations from other Potter books, so that's not been so much of a problem. I love Jonny Duddle's covers, and everyone should see Andrew Davidson's engravings — they are incredible!
Magical Menagerie (MM): What was the most important detail for you to get right with your illustrations?
To try and stay faithful to the book. It's very easy when you are scribbling away to start wandering off in different directions, so you must remind yourself to keep reading Jo's text. Technically speaking though, I think composition is important — the way the movement and characters arrange themselves on the page — this dictates the feel of the book.
SnitchSeeker (SS): What medium do you use to create your illustrations?
I use anything that makes a mark — I am not fussy. So I don't rely on expensive watercolour or paints, although I do occasionally use them – I like to mix them up with cheap house paint, or wax crayons. Sometimes in a local DIY store I'll see those small tester pots of wall paint going cheap in a clear-out sale, and I'll buy stacks of them, and experiment with painting in layers and sanding the paint back to get nice textures. The line is almost always pencil, 4B or darker, but the colour can be a mixture of any old paint, watercolour, acrylic, and oil. Diagon Alley was unusual in that I digitally coloured the whole illustration in order to preserve the pencil line drawing. I'd recommend experimenting; there is no right or wrong way to make an illustration, just do what works for you!
The Daily Snitcher (TDS): Because each book is so rich in detail, what is your personal process when choosing specific images?
I read the book, then read it again and again, making notes. You start off with lots of little ideas, and draw a tiny thumbnail illustration, about the size of a postage stamp, to remind you of the idea for an illustration you had while reading the book. I then start to draw them a little bigger, about postcard size, and show them to Bloomsbury [UK publisher]. We then think about how many illustrations will appear in each chapter, and try to get the balance of the book right by moving pictures around, dropping or adding these rough drawings as we go. With Harry Potter and the Philosopher's Stone Bloomsbury were great in that they let me try all sorts of things out, different styles, concepts. Some I didn't think would get into the final book, but everyone was very open to new ideas. There was no definite plan with regards to how the book would look; we just experimented and let it evolve.
Check out the first image of Voldemort from the 'Philosopher's Stone' illustrated edition
19 September 2015 at 19:18 GMT
The first image of Lord Voldemort (attached to Professor Quirrell) from the Harry Potter and the Philosopher's Stone illustrated edition has been revealed. Check it out below!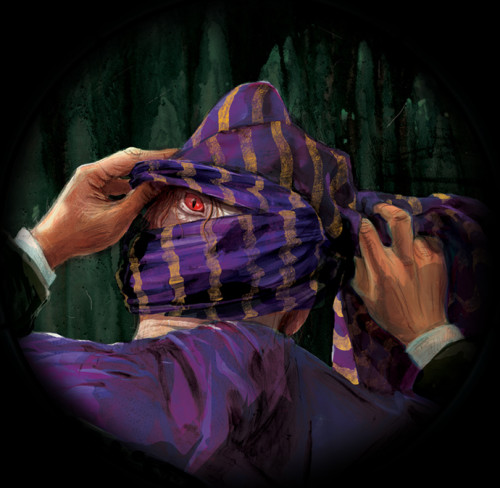 Two new images from the 'Philosopher's Stone' illustrated edition
10 September 2015 at 21:37 GMT
Bloomsbury and Buzzfeed have revealed two new images from the Harry Potter and the Philosopher's Stone illustrated edition, due for release in October. Check out a sketch of Harry, and an illustration of Hagrid on the enchanted motorbike below.
New illustration from the 'Philosopher's Stone' illustrated edition
26 August 2015 at 12:04 GMT
Check out a new piece of artwork from Jim Kay's Harry Potter and the Philosopher's Stone illustrated edition below. The illustrated edition will be available in October.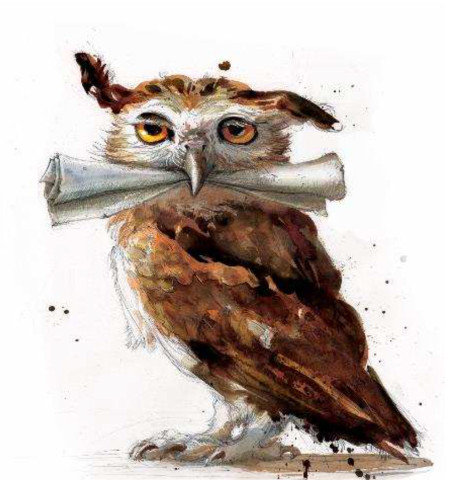 Bloomsbury announce deluxe edition of upcoming 'Philosopher's Stone' illustrated edition
15 July 2015 at 22:08 GMT
Bloomsbury today announced plans to release a deluxe version of the upcoming Harry Potter and the Philosopher's Stone illustrated edition. Like the regular illustrated edition, it will feature new art by illustrator Jim Kay.
The deluxe illustrated edition of J.K. Rowling's timeless classic will feature an exclusive pull-out double gatefold of Diagon Alley; intricate foiled line art by Jim Kay on a real cloth cover and slipcase; gilt edges on premium grade paper; head and tail bands and two ribbon markers. It is the ultimate must-have edition for any fan, collector or bibliophile. This edition will be sold exclusively from the Bloomsbury.com website until March 2016 when it will be made available to retail outlets.
The deluxe illustrated edition will be released on 5 November. Learn more about the illustrated editions right here. Read on to explore some of the Diagon Alley shops in more detail.