News articles tagged 'Reviews'
Read our 'Chamber of Secrets' illustrated edition review
22 October 2016 at 04:42 GMT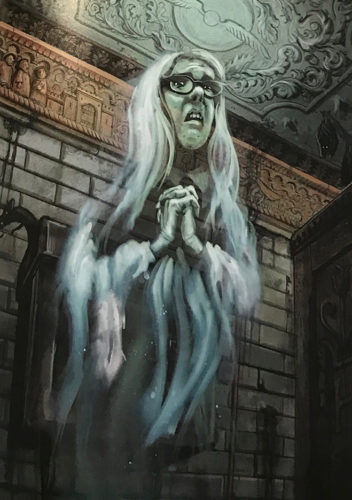 Earlier this month, Bloomsbury and Scholastic published the second of seven planned Harry Potter illustrated editions. Like its predecessor, the Chamber of Secrets illustrated edition again features glorious artwork from illustrator Jim Kay.
It goes without saying, but the illustrated editions really are a work of art: J.K. Rowling's beautifully typeset words are complemented with glorious chapter illustrations, full-page murals, character portraits, and sketches by Jim Kay.
Says Kay, "the techniques for illustrating Chamber of Secrets were slightly different to book one … I wanted it to have a slightly different feel, a different look". In particular, the chapter opens are a little different, stylistically, to book one.
The Chamber of Secrets chapter opens feature depictions of everything from objects (Cornelius Fudge's bowler hat, the cursed hand from Borgin and Burkes, a certain sock, and the Whomping Willow to name a few), as well as scenes like the entrance to the Forbidden Forest and the Chamber of Secrets:
Many of the chapters, particularly those that are thematically darker, are contrasted with black backgrounds, white text, and artwork that bleeds seamlessly into the chapter. It makes for a really immersive reading experience:
The Guardian gives HBP three out of five stars
4 July 2009 at 03:34 GMT

Andrew Pulver of The Guardian has posted an early review of Harry Potter and the Half-Blood Prince. Pulver gave the film three out of five stars, and here's why:
Putatively winsome all this may be, but what it actually does is throw the series' biggest weakness into sharp relief: film-making can (and does) control pretty much everything – except how the cute juvenile leads grow up. Still, director David Yates knows how to play all the cards. Although a touch ungainly, his film is solidly constructed, with lots of fine effects. If, as Potter approaches his final confrontation with Voldemort, the wizardly battles begin to resemble Lord of the Rings, it's hardly a handicap; this is tried and tested cinematic language, and does all it needs.