News articles tagged 'Stuart Craig'
'Deathly Hallows: Part 2' receives three Oscar nominations, snubbed in the major categories
26 January 2012 at 01:01 GMT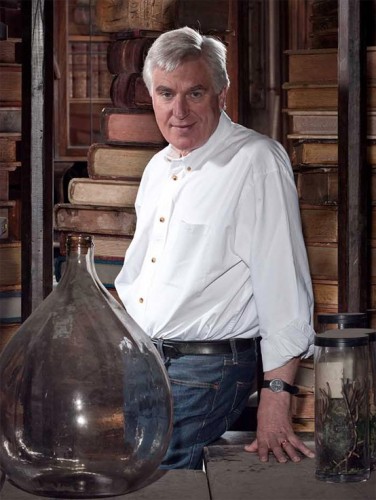 Harry Potter and the Deathly Hallows: Part 2 has received three nominations for the 84th Academy Awards (Oscars).
The film has been nominated for: Art Direction (Stuart Craig, pictured right, for production design and Stephanie McMillan for set decoration), Makeup (Nick Dudman, Amanda Knight and Lisa Tomblin) and Visual Effects (Tim Burke, David Vickery, Greg Butler and John Richardson).
Despite a large push by studio Warner Bros., the 'Potter' films were once again bizarrely snubbed by the Academy for consideration in the major categories.
'Harry Potter' production designer on CGI, set design and more
27 June 2009 at 01:16 GMT

Harry Potter and the Half-Blood Prince production designer Stuart Craig is profiled in a new interview with the LA Times. In the interview, Craig talks about the use of CGI, designing sets for Professor Slughorn, the cave, and more.
JP: What substance did you actually use for the memories?

SC: It was a computer-generated, CG effect, as many of these things are. These movies have been done for nine years now. When we began, there was much more done physically — and it's amazing when you look back on the progress of digital effects in the last nine years.
You can read the full interview by clicking here.