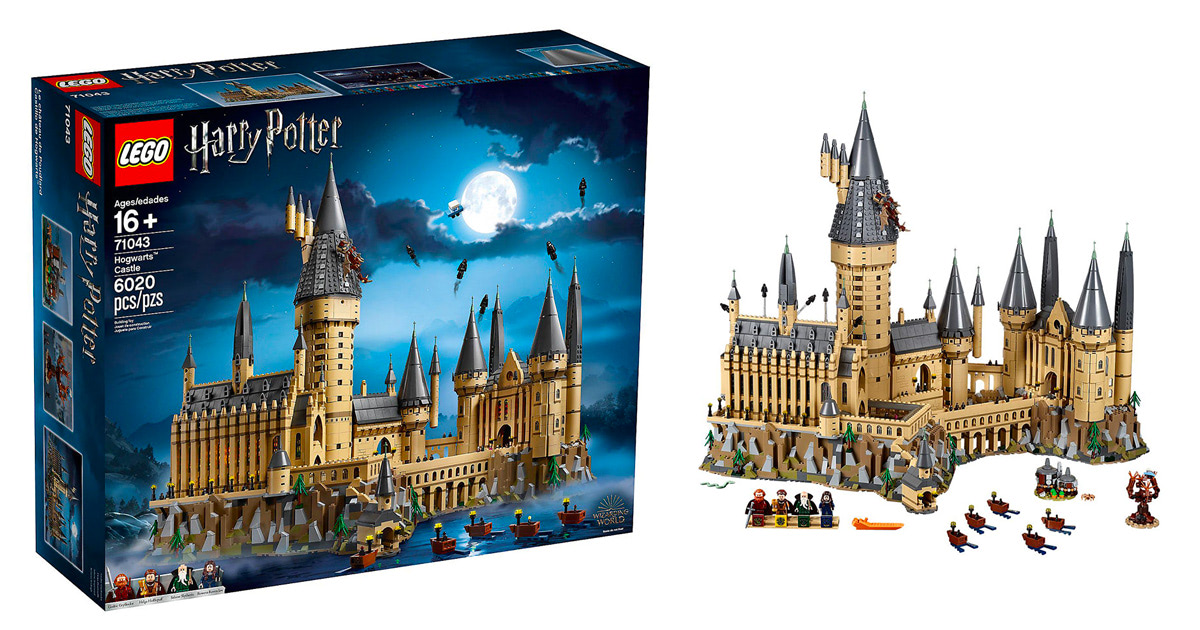 Seven years after the last Harry Potter sets were released, LEGO has unveiled a number of exciting new Harry Potter and Fantastic Beasts themed builds. The centrepiece of the new products is an epic 6000+ piece (!) Hogwarts Castle and grounds.
The new sets feature iconic scenes from the 8 'Potter' films, as well as two Fantastic Beasts and Where to Find Them sets (including an exciting new Crimes of Grindelwald build). A number of new minifigures are also included with the new releases.
The new sets include Aragog's Lair, the Whomping Willow and castle, The Great Hall, the Hogwarts Express and a Quidditch Match. The Fantastic Beasts sets include Newt's Case (complete with a number of magical creatures) and Grindelwald's Escape (in what looks to be a Thestral-and-cart), a new scene we'll learn more about in the Crimes of Grindelwald film.
The epic highlight of the new sets is a 6020-piece Hogwarts Castle, LEGO's second largest set (behind the Star Wars Millenium Falcon). The castle showcases a number of iconic scenes from the 'Potter' films, and includes 4 minifigures (the four Hogwarts founders) and 27 character microfigures.