News articles tagged 'Bloomsbury'
Bloomsbury announce Triwizard-themed 'Harry Potter' Book Night for 2020
26 July 2019 at 17:07 GMT
Bloomsbury have announced that Goblet of Fire's iconic Triwizard Tournament will be the backdrop for next year's Harry Potter Book Night. The annual event will take place on Thursday 6 February 2020 and gives readers the chance to celebrate and discover the magic of the 'Potter' series.
The Harry Potter Book Night concept began in 2014 and encourages schools, shops, libraries and groups of friends to host co-ordinated 'Potter'-themed parties that celebrate the seven books and introduce the stories to new generations of readers. Each year is themed around a different location or scene from the books.
You can can register an event over at Bloomsbury's website, and check out a map of events happening on the day. If you register an event before 15 November you'll have the opportunity to receive a printed media kit including posters and stickers, and a digital media kit will be made available after that date. Those media items will include materials and activity ideas themed around the magical wizarding tournament.
Thinking of planning an event for next year? Check out the #HarryPotterBookNight hashtag on social media for inspiration.
Tags:
Bloomsbury
-
Comments Off

on Bloomsbury announce Triwizard-themed 'Harry Potter' Book Night for 2020
-
Permanent Link
Bloomsbury to rerelease children's editions of all seven Harry Potter novels; new artwork by Jonny Duddle
20 March 2014 at 09:12 GMT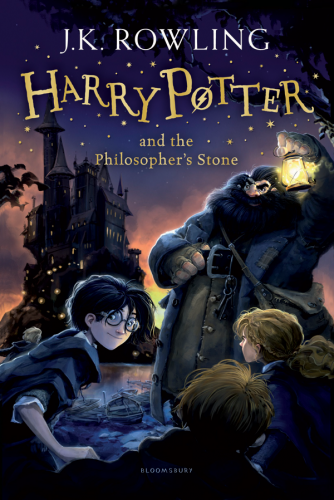 Last year we reported that UK publisher Bloomsbury were planning to rerelease the entire Harry Potter series with new art from illustrator Jim Kay. Today, Bloomsbury announced they'll be rereleasing the children's paperback and hardback editions with new artwork from Jonny Duddle.
Together, Bloomsbury and J.K. Rowling selected Jonny Duddle to be the new artist for the Harry Potter books. Jonny will create front, back and spine artwork for each. On being chosen to design the covers Jonny Duddle said "I'm hugely excited to work my way through the wonderful books. I couldn't have asked for more enjoyable subject matter. It's exciting, daunting and I feel the weight of responsibility, and I'm just hoping that my illustrations faithfully reflect the characters and world created by J.K.Rowling"
All seven new editions will be published on 1 September 2014 and will include bonus Pottermore material. The editions illustrated by Jim Kay will be available in 2015.