Earlier this month Harry Potter Fan Zone spoke with the cast and crew of Harry Potter and the Deathly Hallows as part of the London press junket.
Below you can read our interviews about the music of the final two films, including producers David Heyman and David Barron commenting on the possibility of John Williams scoring the final Potter film.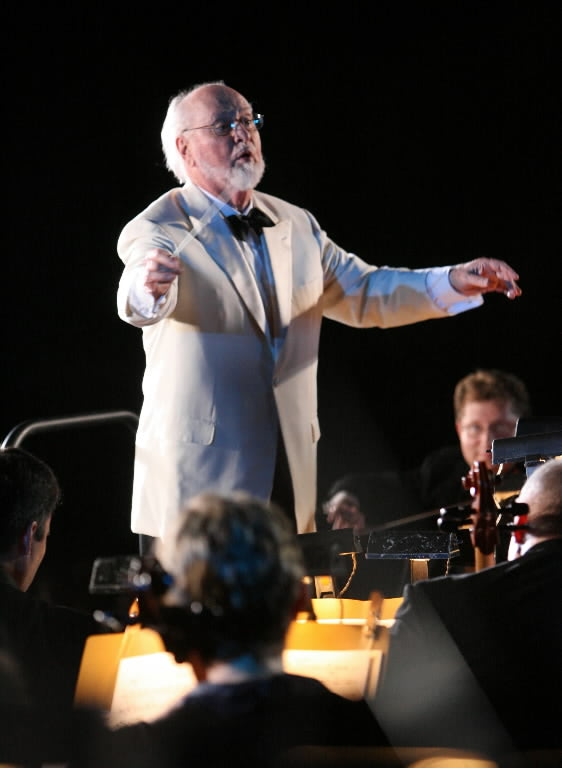 Harry Potter Fan Zone (HPFZ): Was John Williams ever asked to score Deathly Hallows: Part 2? Did he decline?
David Heyman (DH): Yes, he was. We wanted to make it work with John but John's schedule didn't permit.
David Barron (DB): He was just unavailable unfortunately.
HPFZ: He wanted to do it?
Both: He did, very much so.
DH: We asked him around the time of [movie] six. Actually, we talked to him all the way along [about coming back for the end] but his schedule didn't permit.
DB: It's incredible for a man of advancing years who you think might be taking it easy, we spoke to him almost two years before the scoring sessions for this film and already then he had schedule issues.
DH: And then he tried to work his schedule to try and accommodate it but it just wasn't possible.
We also asked director David Yates about the use of "Hedwig's Theme" in Deathly Hallows: Part 1.
HPFZ: Alexandre Desplat mentioned that you picked very specific moments for "Hedwig's Theme". What was so significant about those moments?
David Yates (DY): Anything that felt like we were being nostalgic or in a way reflective of the past. That's when we used it.
HPFZ: Was it a conscious decision for him to play with the melody?
DY: Yeah, we wanted it to feel like it was all getting a bit distressed. We wanted to sort of [mess] it up a bit.
We'll have more, including an interview with Alexandre Desplat, the composer for the Deathly Hallows films, later this week.