First look at Hagrid animatronic from upcoming 'Magical Creatures' attraction
7 May 2019 at 21:02 GMT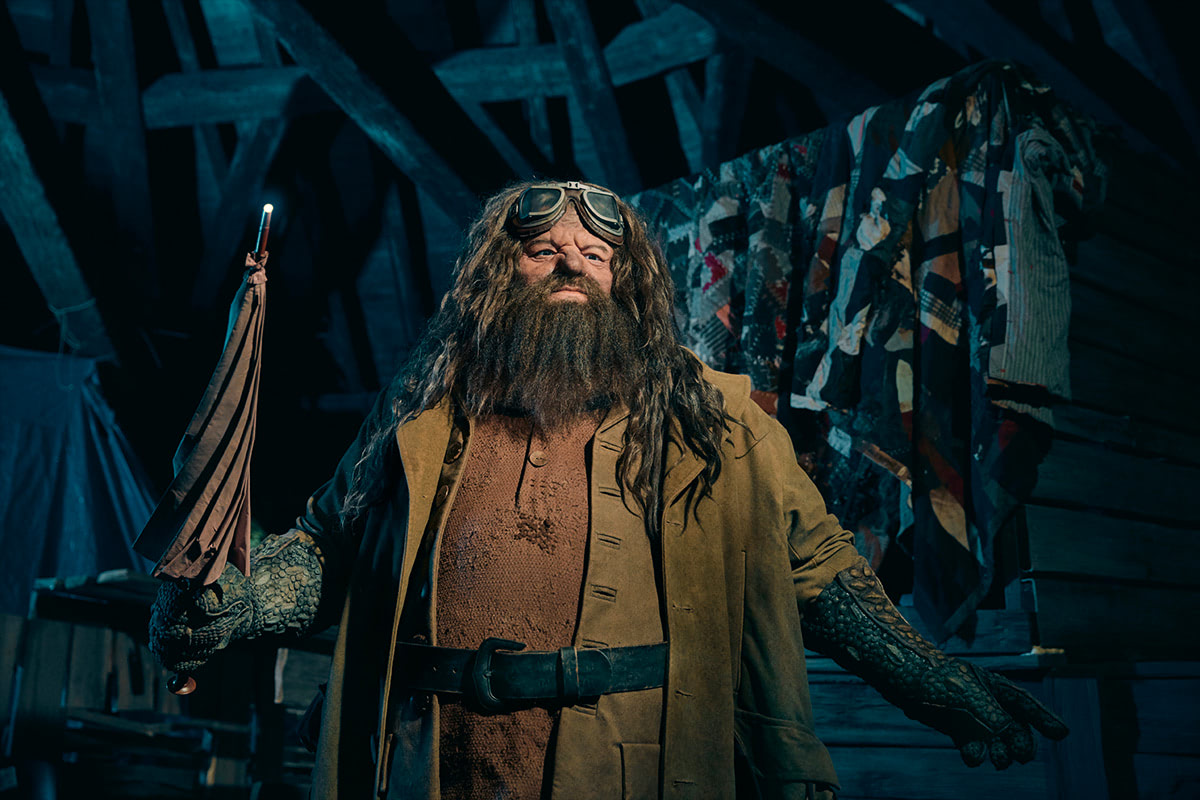 A life-size animatronic version of Hogwarts gamekeeper Rubeus Hagrid will be the centerpiece of Universal's upcoming immersive coaster experience, opening at Orlando's Wizarding World of Harry Potter theme park on 13 June.
Standing at 7 feet 6 inches, the animatronic is the most advanced animated figure ever created by Universal. The team behind the model studied 'Potter' actor Robbie Coltrane's body movements and facial expressions to help inform the half giant's design, which has a 'meticulously hand-sculpted face' and '24 different body actions'.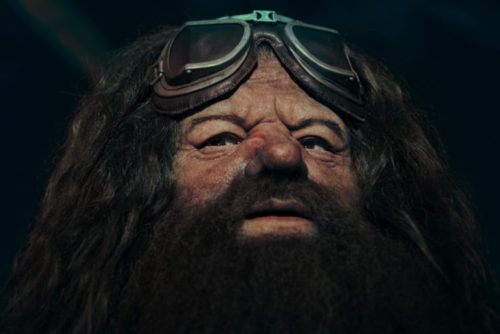 Hagrid's costume was created by the same team who designed the gamekeeper's clothing for the Harry Potter films, while Coltrane recorded new dialogue specifically for the attraction. As for magic? Visitors can expect to see a replica of Hagrid's iconic pink-umbrella-turned-wand.
Last month, Universal revealed a number of creatures that visitors will encounter during Hagrid's Magical Creatures Motorbike Adventure, including Cornish Pixies, Centaurs, Fluffy and a Blast-Ended Skrewt. The new attraction opens on 13 June.
How do I include an avatar graphic?
Please note: The comments page is designed for commenting on the above item. Any off-topic commenting will be deleted. No links or HTML are allowed. To prevent spamming, your first comment will be manually approved by a Harry Potter Fan Zone staff member before it appears on this page. All comments made after that will appear automatically. Your first comment is classified as the first comment you make on Harry Potter Fan Zone, not your first comment on this item.
Click here for an RSS feed of this comments page.