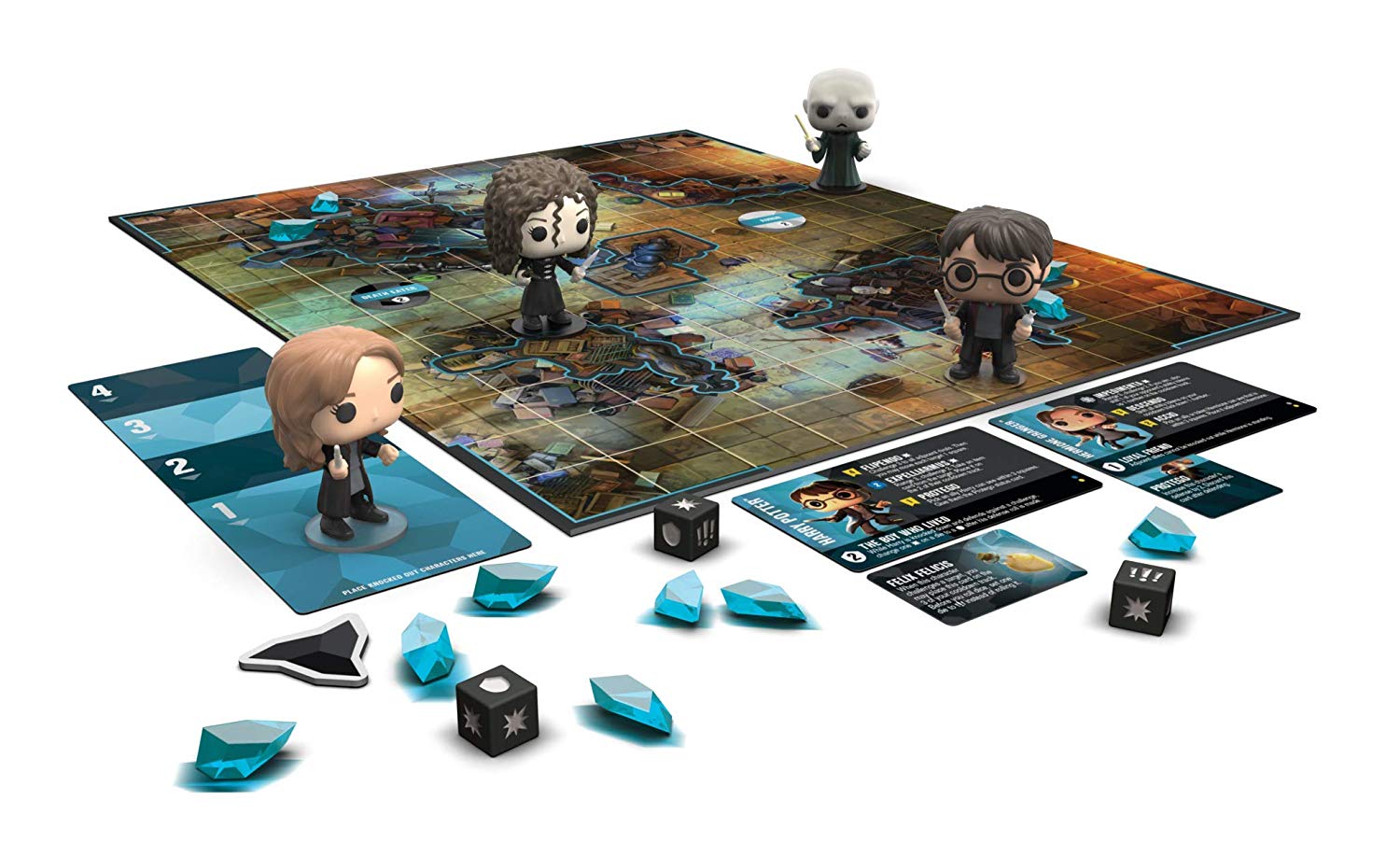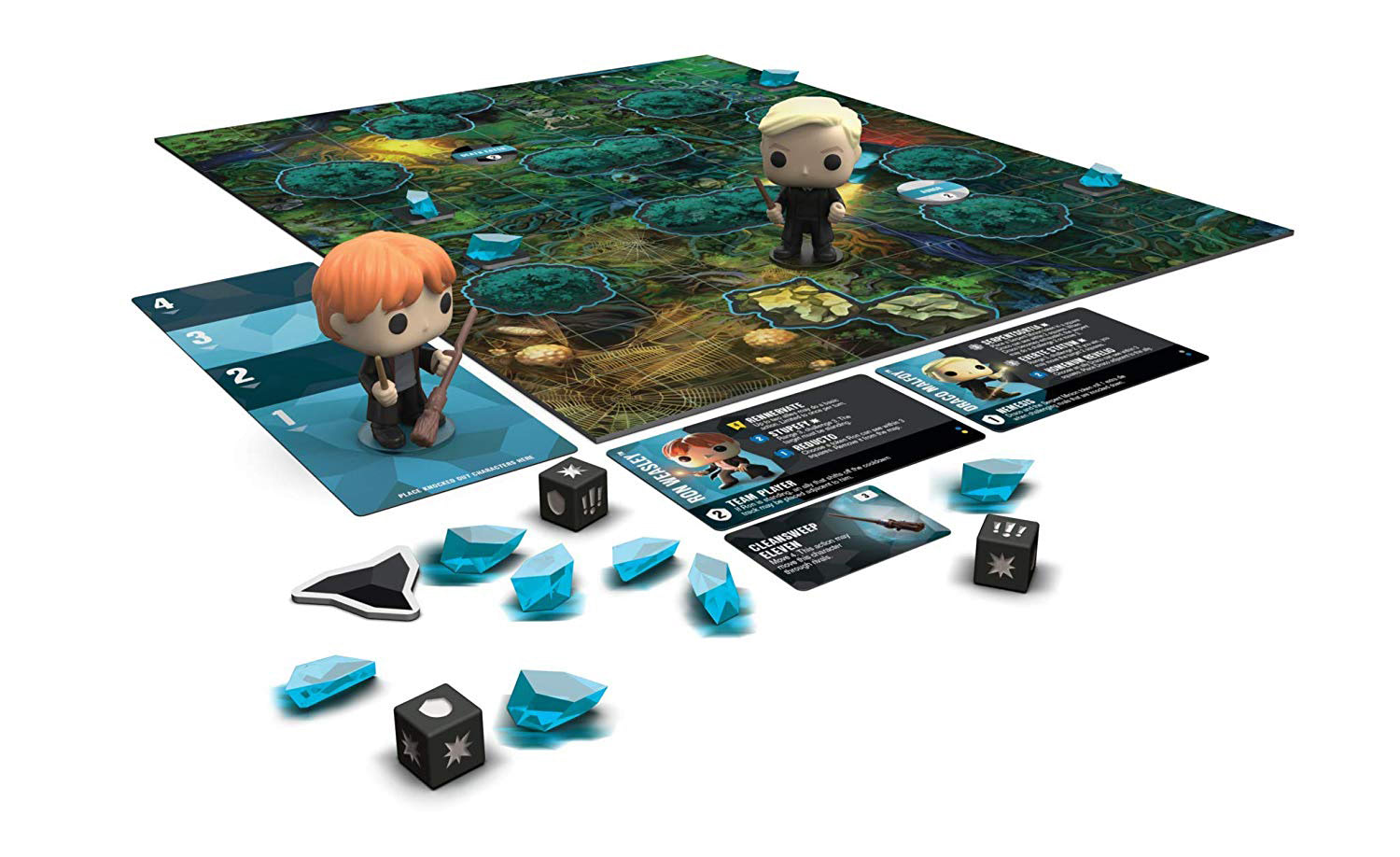 Funko will release two 'Funkoverse' light strategy tabletop games, allowing players to battle head-to-head with Wizarding World Pop! Vinyl characters in locations and scenes from the books.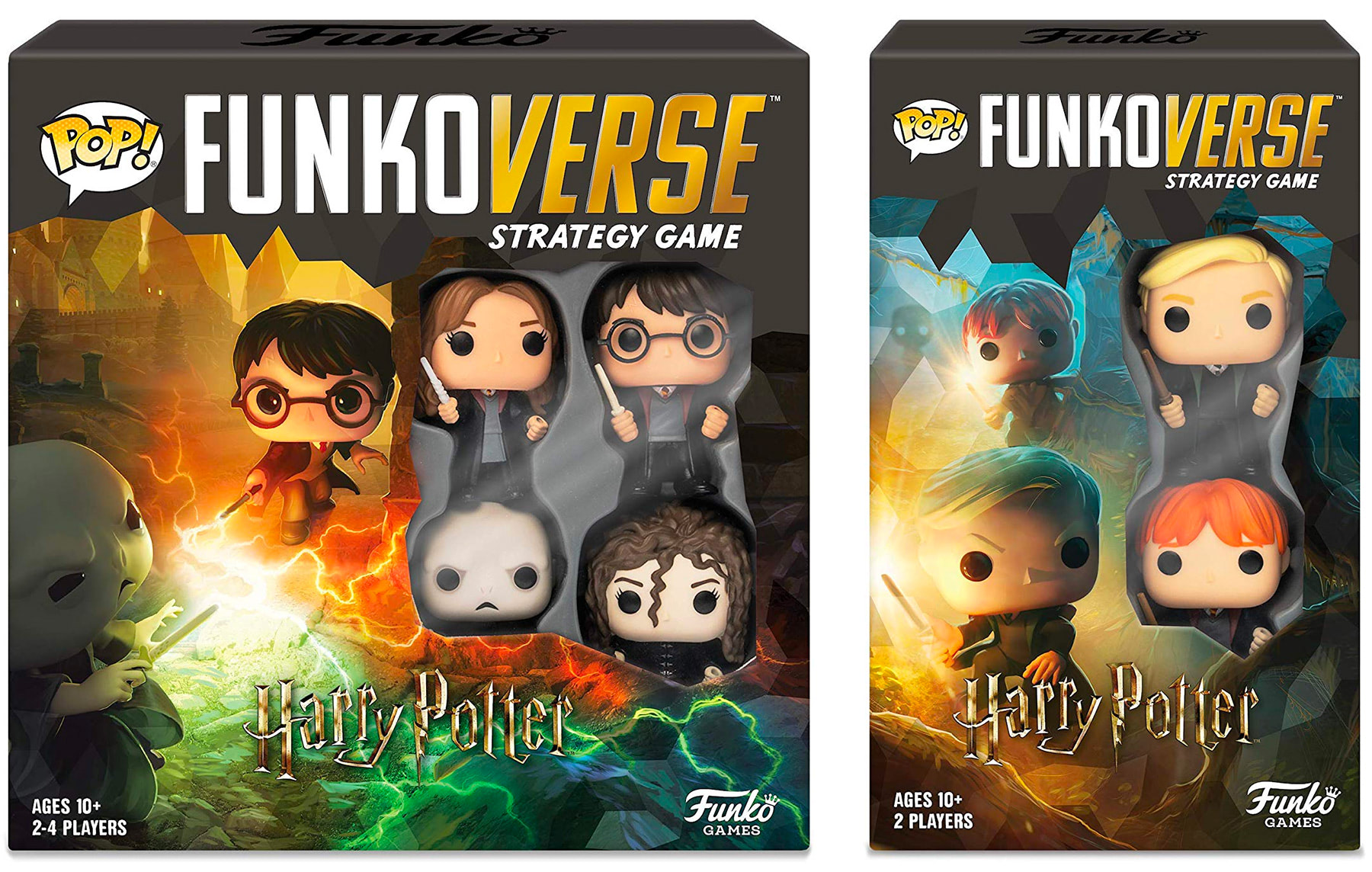 Both games include a set of miniature Pop! figures, as well as a base board and a number of thematic cards and items for gameplay. The base set (titled 'Harry Potter' 100) includes Harry Potter, Hermione Granger, Bellatrix Lestrange and Lord Voldemort Pop! figures, and sees players battle it out in both Diagon Alley and the Room of Requirement.
The expansion ('Harry Potter' 101) includes Ron Weasley and Draco Malfoy figures, and gives players the chance to battle in both the Forbidden Forest and Hogwarts Potions Classroom. Both sets can be combined for more complex gameplay, and the packaging notes that games are suited to between 2 and 4 players and will last between 20 and 60 minutes.
Both the base set (100) and the expansion (101) can be pre-ordered for $39.99 and $24.99, respectively, ahead of an October release.